Blizzard Entertainment
The Hearthstone Masters Tour will take place in Arlington, Texas Jan. 30 – Feb. 2! Esports Stadium Arlington will host over 300 invited competitors from around the globe in the Lone Star State, each competing for their share of a $250,000 base prize pool. The qualifying window for Masters Tour Arlington will run from Oct. 3 – Nov. 24, and as always, you can sign up for Masters Qualifiers two weeks before they start on Battlefy.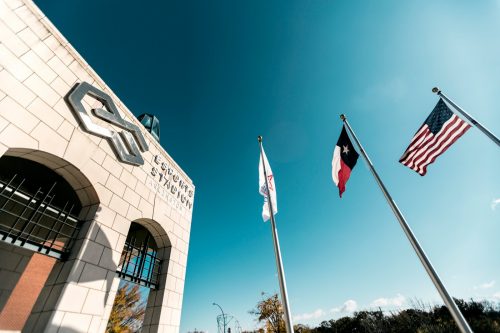 Here are some of the ways you can snag an invite to Masters Tour Arlington:
Win an online Masters Qualifier between October 3 and November 24.
Finish with at least a 7-2 result at Masters Tour Bucharest.
Win an on-site Masters Qualifier at Masters Tour Bucharest.
Place within the Top 8 of a Masters Qualifier for Masters Tour Arlington 5 times.
Place top 16 Legend on the in-game Ladder in the months of October and November (see official Masters Qualifiers rules for details).
Be a Hearthstone Grandmaster.
Check out the Masters Tour Arlington event page for the full day-by-day schedule. Also, we've made a plethora of changes to Masters Qualifiers and the Masters Tour, which will be in effect for both Masters Tour Bucharest and Masters Tour Arlington! You can read about them here. Good luck, have fun, and we hope to see you there!