ASUS announced an exclusive partnership with High School Esports League (HSEL) — a division of global esports organization Generation Esports (GenE) — for its #ReadyWithASUS campaign and Back to School 2020 activities, which coincides with the HSEL Fall Major student esports tournament starting this month.
#ReadyWithASUS is the latest campaign from ASUS to provide students with the gear they need to learn, work, and game from anywhere. The exclusive hardware partnership will help HSEL continue to support students in thousands of schools across North America by providing a fun and safe esports community. HSEL will supply participating schools with high-quality ASUS TUF Gaming hardware.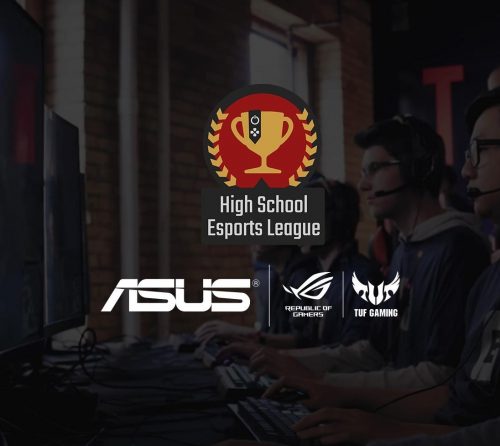 "Generation Esports is ecstatic to have ASUS as our exclusive hardware partner for the High School Esports League to help us bring a variety of hardware options to our 3,000+ schools across the country. We chose ASUS because of their wide range of products and prices to best suit the complicated and diverse budgets of schools with one provider to simplify the process. This means more schools will be able to get the hardware they need for fun and fair esports competition come this academic year," said Jason Kirby, President and COO of Generation Esports.
The HSEL Fall Major is open to any North American high school team registered with HSEL with an active Battlepass. The full list of esports titles featured in the HSEL Fall Major includes Overwatch, NBA2K21, CS:GO, Smash, Madden 21, Rocket League, Valorant, Rainbow Six Siege, Hearthstone, and Call of Duty: Modern Warfare. 
The HSEL Fall Major has a scholarship prize pool of $30,000 USD available to winners of the multiple competitive titles. Quest prizes are won by completing various challenges throughout the event.
For more information on the HSEL Fall Major, please head to: https://generationesports.com/blog-content/hsel-fall-major-2020-survival-guide.
To learn more about HSEL, please visit https://hsel.org.