Official HCS
Last year the final official HCS tournament for Halo 5: Guardians, and kicked off the HCS Grassroots program as part of our efforts to lay the groundwork and solidify the foundation of Halo esports for the future. In the six months since the program launched, we've seen incredible support from the community – from fans, to content creators, to tournament organizers, and everyone in between. Most importantly, the community has really stepped up to support each other. We've seen growth from HCS Grassroots content creators and partnerships form between HCS Grassroots tournament organizers as well. We've also experimented with new approaches at our own events: at the HCS Invitational at SXSW, we sought to entertain the Halo community in all-new ways with fun formats and show matches.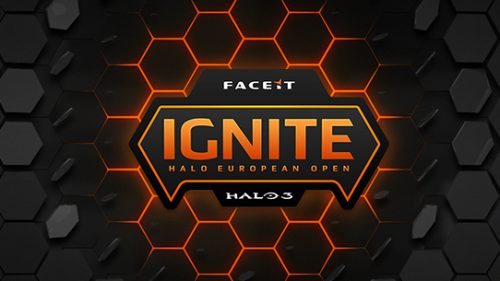 With all of that said, there's still much work to be done to solidify the foundation for the future and continue to grow both the HCS Grassroots program and Halo esports as a whole. Since we announced the HCS Grassroots program, players from Europe have been wondering when they would get their own Halo 3 event. Today, those wishes are finally answered.
We're excited to announce our partnership with legendary tournament organizer FACEIT for the FACEIT Ignite: Halo European Open, a Halo 3 event taking place at Twickenham Stadium in London, UK on August 17-18.
Here's what you need to know!
Qualifiers: FACEIT will be hosting online qualifiers for North America and Europe. The top team from NA, and the top 2 teams from EU, will be flown out to the event to compete.
LAN format: FACEIT Ignite will be open to 32 teams including those flown out directly. The 32 teams will be split into four groups of 8, with the top 16 moving into the winners bracket, the next 8 moving into the elimination bracket, and the bottom 8 being eliminated from the competition.
Side event: As a side tournament, a 2v2 tournament on Halo 5 will be also be held for the EU community that's still actively playing.
Prizing:
For more information about the event, head to Halo.gg/Ignite2019.
This is not an HCS Grassroots event like ones hosted earlier this year, this represents a new partnership for us that has evolved out of the HCS Grassroots program. We want to be as transparent as possible as this is a new evolution and one that might also represent how some more partnerships are handled in the future. FACEIT are made up of long time Halo fans, and they have reached out to us and the community to gauge interest in operating a Halo 3 LAN event. Traditionally, there have been two types of partnerships for the HCS:
Official HCS: These events are fully funded by 343 Industries and are streamed on the official Halo broadcast channels (i.e. HCS Invitational at SXSW, HaloWC, etc)
HCS Grassroots: These are events that are part of the HCS Grassroots program where we offer prize pool, loan consoles, game codes, etc. These are streamed on the main tournament operator channels. Our most recent example is DreamHack Dallas.
In this new type of partnership, it's a shared venture with 343 funding most of the event but FACEIT also investing and funding significant parts of their own as well. As part of this partnership, the event stream will go live on FACEIT's main broadcast channels. While this allows us to put an event on for the EU crowd in 2019, we'll be keeping a close eye on the results and sentiment from the community, along with feedback from FACEIT, to learn and continue to evolve as we lay the foundation for the future. Looking further ahead, it could mean that more events will be jointly-operated and jointly-funded, which would potentially mean more support and activity in more regions, and in a manner that's sustainable for all parties involved while continuing to provide the great experience fans and players expect from Halo esports.
As always, thank you to players, fans, content creators, and tournaments organizers for making the HCS Grassroots program a success and for working closely with us on the future of Halo esports. We know the wait for Halo Infinite has been a long one but we are taking necessary steps to ensure the success of Halo esports for years to come and will be sharing a bit more about what that looks like as soon as we're able to. For all the latest on the Halo Championship Series, keep it locked to Halo.gg and follow @HCS on Twitter.