By Blizzard Entertainment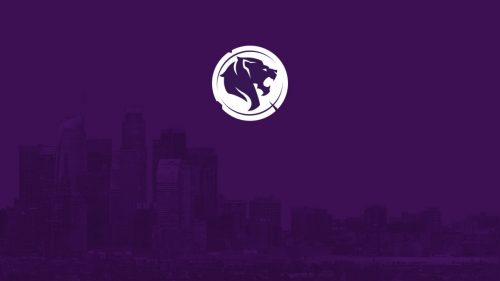 LOS ANGELES VALIANT
Joined Overwatch League: August 2017
Division: Pacific
2018 RECAP
Stocked with an experienced roster, the Valiant got off to a good start behind a 7-3 Stage 1 record and just narrowly missed making the Stage Playoffs. The Valiant then tumbled down the standings during Stage 2 with a 4-6 mark and, recognizing the need for change, traded Benjamin "Unkoe" Chevasson to Dallas for Scott "Custa" Kennedy. The team got another boost when off-tank Indy "Space" Halpern turned 18 and was able to join the roster for Stage 3. The refreshed lineup immediately produced results, propelling LA to a 7-3 record and the team's first appearance in a Stage Playoffs, where they lost to the New York Excelsior. The Valiant cruised to a 9-1 record in Stage 4 and won their first Stage Finals in a revenge match against New York. LA entered the season playoffs in a great spot as the Pacific Division champs, holding the second seed and a first-round bye. However, in the semifinals, LA was matched up against the London Spitfire and were abruptly dispatched in a sweep.
2018 TEAM STATS AND LEAGUE RANKINGS
FINAL BLOWS
OWL RANK
ELIMINATIONS
OWL RANK
DEATHS
OWL RANK
HERO DAMAGE
OWL RANK
33.31
5th
82.35
5th
31.13
3rd
35,058.96
4th
DAMAGE TAKEN
OWL RANK
HEALING
OWL RANK
ULTS USED
OWL RANK
ULT ELIMINATIONS
OWL RANK
33,235.20
2nd
17,755.41
9th
30.88
8th
3.89
1st
All stats per 10 minutes.
ROSTER ANALYSIS
Find out what the casting team thinks about the Valiant's lineup.
More: 2019 Roster
KEYS TO SUCCESS
Overwatch League analyst Josh "Sideshow" Wilkinson offers his thoughts on what Los Angeles needs to focus on this season:
The Valiant made a number of changes this offseason, but the only new face is former Seoul tank Dae-Kuk "Kuki" Kim, who is expected be Pan-Seung "Fate" Koo's backup. Instead, the major changes to their team come in the form of notable absences: rock-solid DPS Terence "Soon" Tarlier is no longer with the team, and coaches Julien "Daemon" Ducros and Jordan "Gunba" Graham have gone over to the Paris Eternal and Boston Uprising, respectively. By all accounts, these were useful and competent pieces of the Valiant system, which finished second in the regular season. The Valiant's primary key to success will be retaining the reactive, disciplined style of Overwatch that saw them grind up the table in 2018 without relying on any additional fire- or brain-power.
The team's tank line must continue their excellence. Fate and Space were quietly one of the best tank duos in the 2018 season, and with the changes to their support and DPS lines, once again the burden will fall on the duo to be the foundation of Valiant.
In 2018, LA managed to reach a very high level of play without flashy star players. Even so, Soon will be missed on DPS. The Valiant need either Young-Seo "Kariv" Park or Kyle "KSF" Frandanisa to step up, and while both are highly rated within the team, we haven't seen either perform to a playoff caliber as a DPS in the Overwatch League. Perhaps Min-Chul "Izayaki" Kim can be a difference-maker as a star support—we expected great things from him in 2018, but he was unable to play due to visa logistics.
For all the uncertainty surrounding the Valiant's true level, it seems likely that they will make playoffs. Once there, it is vitally important they retain their composure and do not underperform. LA had a strong chance of making the Grand Finals in 2018, but fell short even in a meta that favored their team. If the opportunity for a finals appearance presents itself again this year, the Valiant have to play their best under pressure.
Catch the Los Angeles Valiant in action in their season opener against the Hangzhou Spark on Saturday, February 16, at 3 p.m. PST. All 2019 season matches will be available live and on demand on overwatchleague.com, the Overwatch League app, our Twitch channel, MLG.com, and the MLG app.