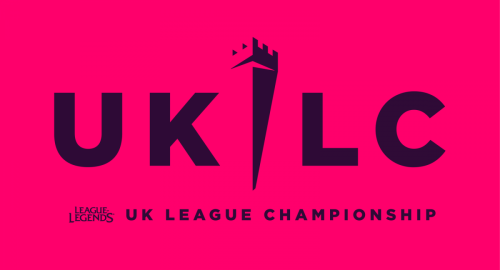 Riot Games and LVP are pleased to reveal the UK League Championship (UKLC), the official regional League of Legends competition for the UK. The bold new UKLC league was developed by Riot UK and LVP to ignite the passion of viewers by developing UK content and competition that will make fans proud of their regional league. The league represents Riot's biggest commitment to the UK to date, and sees LVP build their first UK-based office in London with a state-of-the-art broadcast suite.
The UKLC season will kick off on February 13th and will introduce the tower competitive format, which is reflected in the iconic UKLC logo, and will see teams battle to ascend the ranks of the UKLC and earn a coveted place in the prestigious EU Masters. Nine teams were selected to compete in the inaugural UKLC season: Diabolus, Barrage, Enclave, Bulldog, Phelan, MnM Gaming and Darkspawn, as well as Fnatic and Excel, two powerhouse teams who were also accepted onto the League of Legends European Championship (LEC) last year.
Teams were required to go through a rigorous selection process to show their commitment to their players and ensure teams wanted to create long-term recognisable brands. Each team submitted a business plan including the working environment for players, legal information and financial plans, as well as a brand plan and strategy for increasing team followings. The UKLC, together with the Forge of Champions tournament that pits grassroots teams against one another and UK pro teams, develops the UK ecosystem further by offering players consistency, as well as a clear and accessible path to going pro.
Each week teams will attempt to scale the UKLC tower by going head-to-head in a best-of-one knockout tournament. The team that climbs highest will then get to face the previous week's tower champion. If they're victorious, they become tower champion and get bragging rights for the next week, along with a bunch of championship points.
The Spring Split will span seven weeks, with the top four teams at the end of the regular season moving to forward playoffs and the Grand Final taking place on March 31st. The team who wins will be crowned UK League Champion and will go on to compete in the EU Masters.
The 2019 UKLC season is formed of two splits, which will each feature regular season play, followed by Forge of Champions, and a Promotion tournament. The UKLC will also feature expert analysis and commentary from homegrown British talent in Ciernan 'Excoundrel' Lowe, Dan 'Aux' Harrison and Jake 'Hiprain' Matthews.
The UKLC will run from February 13th to March 31st and will be broadcast every Wednesday and Thursday from 6pm-11pm GMT on Twitch
For more information on the UKLC follow @UK_Riot and @LVPuk.
Watch live video from LVPUK on www.twitch.tv