LS35X Wireless Gaming Headset for Xbox One
LucidSound®, the fastest growing gaming headset brand, announced the shipping of the LS35X Wireless Gaming Headset for Xbox One. Shipping globally, the LS35X is the most anticipated headset in the LucidSound product line. Ideal for the discerning gamer, the LS35X features the same 'Xbox Wireless' technology found inside the Xbox Wireless Controller, allowing the headset to connect directly to the console with no chat cables, base-stations or dongles.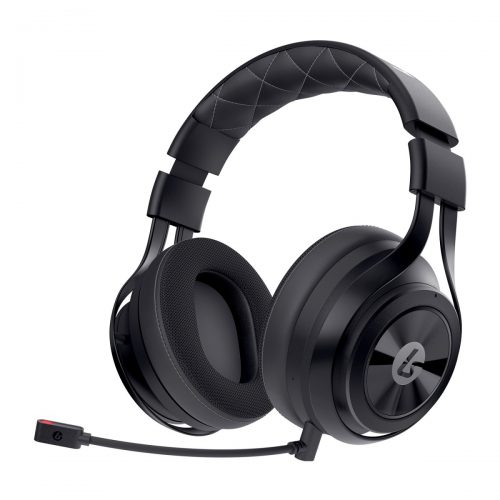 Designed to offer audio fidelity far beyond standard gaming headsets, the LS35X sits in a league of its own for Xbox One owners. The LS35X is officially licensed by Microsoft and compatible with Windows Sonic for Headphones surround sound technology, providing exceptionally accurate spatial audio positioning. In addition, the LS35X also supports Dolby® Atmos™ for Headphones.
"We'd like to express a huge thank you to our community who have patiently waited for the release of the LS35X," said Chris Von Huben, CEO of LucidSound. "It is our goal to deliver the best true wireless audio experience on the Xbox."
The feature rich LS35X includes:
100% wireless using 'Xbox Wireless' technology, one button sync
No setup necessary, auto configures for Xbox One
Surround Sound via Windows Sonic for Headphones
On screen prompts showing heasdset connection and battery status
Integrated 15 hour rechargeable battery
Custom engineered 50mm drivers specifically tuned for gaming
Iconic intuitive control system, effortlessly adjust audio and chat by simply by turning the ear-cup
Durable metal frame and a flexible headrail provides an exceptional fit
Ultra plush, gel-cooled oval earcups include memory foam for superior comfort
Advanced dual mic system with mic monitoring