North America's top battle royale players begin their final push to claim the Ultimate Chicken Dinner with the opening matches of Phase 3 in the National PUBG League on September 7, part of the NPL's streamlined schedule in the lead up to the PUBG Global Championship.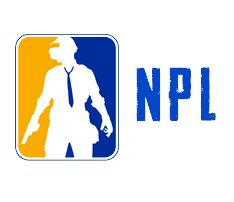 The NPL will run for four consecutive weekends with six matches on Saturdays and six matches on Sundays and each matchday starting at 2:00 p.m. PT. While the schedule will seem "quicker," the volume of competition for North America's best teams is technically expanding. Sanhok has been added to the PUBG Esports map pool, so the 16 NPL teams will have to adjust to an additional two matches per day and adapt some new techniques along the way.
In Phase 3, NPL Contenders will continue its parallel schedule of weekly online matches each Tuesday at 5:00 p.m. with an eye toward qualifying for NPL Relegation. That season ending event will give the top ten NPL Contenders teams a chance to battle established NPL teams for a place in the NPL come Phase 1 of 2020.
Gone from the NPL calendar in Phase 3 is the NPL Royale. The mid-phase mini-tournament will see its corresponding prize pool re-distributed throughout the NPL as a whole.
Reigning NPL champions Tempo Storm will be looking to complete the season sweep over the field in Phase 3 behind the strong play of Meluke, fresh from a third-place finish with Team Canada at the PUBG Nations Cup. While Tempo Storm is a heavy favorite to qualify for one of the NPL's five slots at the PUBG Global Championship, Phase 3 should be soaked with drama as the fight for every PGC seat plays out.
Don't miss a minute of the action as fan-favorites and feisty underdogs scratch and scrape their way to relevance in Phase 3 of NPL with bigger dreams of the PUBG Global Championship within reach.