As every team attempts to put their best foot forward, roster changes are inevitable. Over the course of a lengthy Phase 2, teams are bound to discover what's working and what isn't. As we approach the start of Phase 3, six teams have decided to make adjustments to their rosters. G2 Esports introduced two new players to their roster, who will be joining their two leading fraggers from the last phase. TSM signed Omer "IROH" Develi from Digital Athletics, and following the exit of Winstrike, CrowCrowd signed three ex-Winstrike players. Both RYE Gaming and Digital Athletics hope to take the next step during Phase 3 after making adjustments to their roster. Finally, after a dominating showing during the PEL Promotion, Team Reciprocity has signed two players with PEL experience to pair with an already experienced team.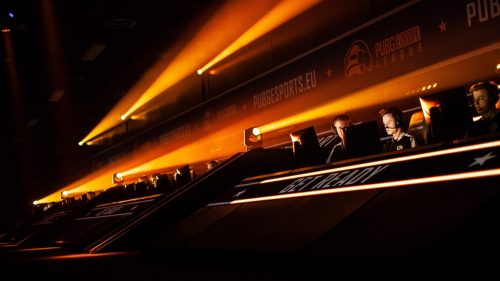 G2 Esports:

• René "Braexco" Rehling
• Yannis "derYannis" Hodapp
• Christian "itzz_ChrizZ" Blank
• Niklas "NELLOZ" Weber

TSM:

• Michael "mykLe" Wake
• Gustav "GustavQQ" Blønd
• Rory "rawryy" Logue
• Omer "Iroh" Develi (ex DA)

Digital Athletics:

• Murat "SIX-MO" Ozturk
• Mert "ABeautfulDeath" Ozturk
• Mert "mertgungor" Gungor
• Samil "Mitraleius" Özkan

RYE Gaming:

• Michael "Ciggzy" Higgs
• Felix "Men0xx" Myhr
• Jeremy "Linksy" Jones
• Jose Luis "koldamenta" Aranguren

CrowCrowd:

• Teemu "Teme" Kokko
• Miska "Mise" Malkamäki
• Joona "NOOKIE" Närvänen
• Olli "Tiikzu" Saarikoski

Team Reciprocity:

• Keiron "Scoom" Prescott
• Romain "Shiv" Hermann
• Magnus "UdyrMayFire" Hartmann (ex-G2)
• Benjamin "mOnKeY" Lartigue (ex-Vitality)
Climbing the ladder from PEL Contenders, three teams are set to make their PEL debut during Phase 3. GamerLegion, Desperado (Besiktas Esports), and N47 (Zoekt Een Naam) advanced following their performance during the PEL Promo. There, they're demonstrated again that their deserving of a spot in the premier league.
Se7en Esports have purchased their spot in Phase 3 of the PEL from Winstrike following the team's announcement to step away from the league. The team previously placed eleventh during the Phase 2 PEL Contenders Finals and will now test their skills against the best.
However, not every team felt the need for a change of scenery. Expecting to improve on their teamwork and communication, six teams decided to stick together prior to Phase 3. Regarding FaZe Clan, Team Liquid, and Natus Vincere, the phrase "if it ain't broke, don't fix it" summarizes their roster and it's effectiveness. ENCE, Ninjas In Pyjamas, and the Pittsburgh Knights have also shown the potential of their squad. The right parts are in place, but the execution week in and week out will be the teams' focus next phase.
By Ty Brody
* * *
The PUBG Europe League is gearing up for its most important phase to date. The action starts tomorrow, August 30 live on Twitch.tv. So, be sure to follow the league on social media: