In an effort to create safe, alternative solutions for leagues to compete amid coronavirus, NFL FLAG announced its first-ever Madden NFL 20 Tournament powered by Metro Esports.
NFL FLAG players from across the country will battle on the digital gridiron for a chance to win prizes from the NFL and one-on-one online coaching sessions with Metro Esports Pro training staff.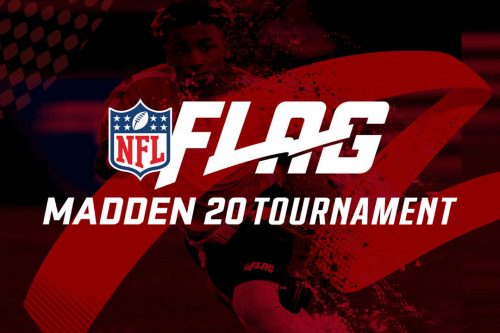 The 3-day event will kick off Friday, June 5, with select games and all semifinal and championship games being livestreamed on YouTube and Twitch through Sunday, June 7.
Tournament registration is free, but is limited to NFL FLAG participants with XBOX One only.
"With so many NFL FLAG seasons cut short, we wanted to create an opportunity for our athletes to feed their competitive drive while staying safe at home," said NFL FLAG Executive Director Izell Reese. "Partners like Metro Esports allow us to think of new and innovative ways to engage our leagues and maintain that sense of competition that we all miss."
The tournament, executed and produced by NFL FLAG operating partner Reigning Champs Experiences (RCX) with support from Metro Esports, will be a single elimination bracket with players competing on Madden NFL 20.
All games will be called by veteran esports commentators Cormac 'ImPERium' Wyatt and Maximillian "Maxman30" Barraud.
"Metro Esports is thrilled to partner with the NFL FLAG in launching its very first online esports tournament," said Shaon Berry, Metro President and CEO. "We are experiencing an unprecedented time in our nation's history and proudly stand beside the NFL in providing our nation's youth with virtual alternatives for excitement, competition and community."
NFL FLAG's Madden NFL 20 Tournament is the second virtual event hosted by NFL FLAG this spring. Following the cancelation of the NFL FLAG Summit in Las Vegas, over 450 league organizers from across the country gathered online for NFL FLAG Virtual Summit, April 13-22. League organizers tuned in via Zoom to hear from NFL leadership and Seattle Seahawks quarterback and NFL FLAG Chairman, Russell Wilson.
NFL FLAG is an NFL licensed property of more than 1,600 locally operated leagues and over 500,000 youth athletes across all 50 states.
NFL FLAG is a fun and accessible non-contact league made available for youth ages 5-17. Flag football is a growing sport with regular participation of more than 3 million youth and adults in the United States.
For more information and the latest news about NFL FLAG, visit www.NFLFLAG.com.