Nerd Street Gamers and the Immortals Gaming Club (IGC) are joining forces to help kids stay engaged and entertained while staying home. They're teaming up to produce Immortals Gaming Camps, multi-day online esports camps focused on League of Legends and Overwatch. For the first time ever, gamers will have the opportunity to participate in a structured, online esports camp run by a professional gaming organization.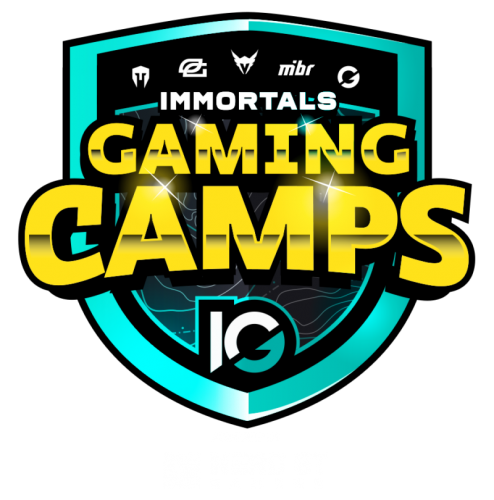 Immortals Gaming Club, the world's first vertically integrated, truly global esports and gaming company, owns and operates competitive esports brands including Immortals, Los Angeles Valiant (Overwatch League), OpTic Gaming and MIBR; and Gamers Club, the leading matchmaking platform and community hub for gamers in Brazil and Latin America.
"IGC is excited to partner with Nerd Street Gamers to bring gamers this unique opportunity to learn from our professional players, have fun and connect with new friends in a positive, structured environment," said Jon Tuck, Chief Commercial Officer at Immortals Gaming Club. "This is a unique moment in time and we believe the camps will serve gamers and their parents well while establishing a format that we plan to replicate for years to come."
Like in-person esports events and tournaments which are largely on hold, traditional summer camps are faced with a challenge of either cancelling or going digital this year. Through Immortals Gaming Camps, fans and gamers will be able to stay home while participating in structured summer activities amid the COVID-19 pandemic.
"Almost overnight, staying home to play video games became the socially responsible thing to do," said John Fazio, Founder and CEO at Nerd Street Gamers. "Esports has the opportunity to fill the void left by cancelled summer camps and other events. With Immortals Gaming Club, we are providing parents and gamers with opportunities to connect with one another, build their skills, and duplicate the experience of traditional summer camps digitally."
Each day, professional instructors, ranging from coaches and players to industry veterans and content creators, will guide campers through the fundamentals of competitive gaming, map and game strategy, team dynamics, effective communication skills. League of Legends and Overwatch camps are being offered with daily and weekly options, starting June 30, 2020. Skills learned throughout the sessions, including teamwork, communication, and positively staying cool under pressure, will serve campers in their lives, both while gaming and elsewhere. Every session includes plenty of opportunities for campers to scrimmage, practice their skills, and then evaluate their performance with structured feedback from instructors. The camps will also include daily seminars from industry experts, professional players, and more.
When:
June 30 – July 16: League of Legends twice a week sessions for three weeks (six total days on Tuesdays and Thursdays)
July 13 – July 17: Overwatch one week camp (Monday – Friday)
July 20 – July 24: League of Legends one week camp (Monday – Friday)
Cost: $150
To learn more about Immortals Gaming Camps Powered By Nerd Street Gamers, click here or visit IGCamps.com.