Nitro Concepts release a new line of gaming chairs, the S300 Series. Every gamer has their own style, this is prominent in almost every gaming system built today, but we know gamers aren't just defined by what they game on but what they game with.
In total the S300 Series is available in seven colors, including Inferno Red and Radiant White, each one subtly highlights the key features from the matt black body.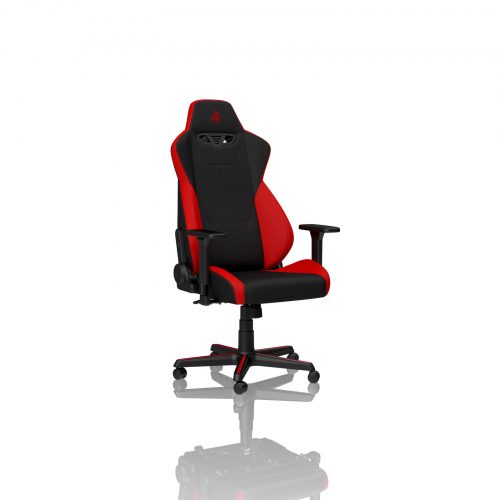 At a glance, the S300 is a high-quality fabric covered chair with an intense color scheme. Aesthetics aside, what remains at the forefront of Nitro Concepts is the comfort and adjustability of their chairs.
Nitro Concepts have introduced a new adjustable head cushion and lumbar support to the sleek S300 Series, to keep even the most avid gamers comfortable late up into the night. The S300 Series is more open in design terms and offer a marked increase in terms of surface contact area allowing the ergonomics to undergo a dramatic improvement.
The S300 is crafted in Germany with high quality fabric, the breathable non-recycled cold foam construction provides the kind of comfort you can just fall back into. The S300 comes with two adjustable cushion supports for both the neck and the lower back; this added lumbar support relieving the strain on the lower back caused when enthusiastic gamers leaning into the fight.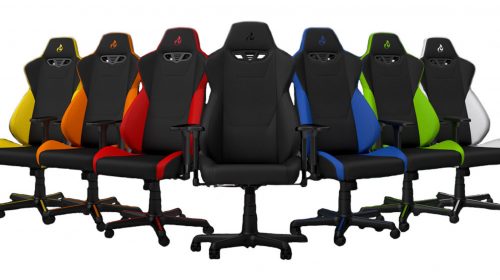 Specially designed polyurethane 3D-Armrests allow customized adjustment, perfect for long term wrist support and giving maximum comfort based on your preferred seating position.
S300 Series also features a 135 degree recline and an integrated rocking mechanism.
About Nitro Concepts
Nitro Concepts launched in 2016 and is comprised of a team of experienced gaming chair, textiles and manufacturing professionals. It aims to apply only the most high-precision standards to ensure quality and excellent workmanship in their products.