Blizzard Entertainment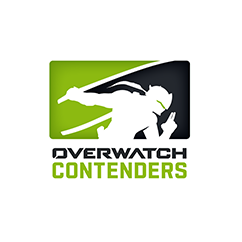 Details about several international live events planned for Overwatch Contenders in 2019. Hold onto your seats—there are three brand-new live Contenders events on the horizon.
Introducing Showdowns
We're dividing the eight Contenders regions into two divisions, consisting of four regions each, to inform invites to our new Showdown live events. Four regions will send their top teams to the Atlantic Showdown, while the other four regions will send their top teams to the Pacific Showdown. We've positioned these live events during the Overwatch League mid-year break to maximize viewership potential and player recognition from Overwatch League scouts!
Pacific Showdown
From May 24–26, 2019, top teams from Australia, China, Korea, and the Pacific will face off in an intense double-elimination bracket.
Dates: May 24–26
Location: China
Tournament format: Double Elimination
Teams Invited:
Top 1 from Australia
Top 2 from China
Top 2 from Korea
Top 1 from Pacific
Atlantic Showdown
Top teams from Europe, North America, and South America will meet in a double-elimination showdown between May 31–June 2.
Dates: May 31–June 2
Location: Europe or Americas
Tournament format: Double Elimination
Teams Invited:
Top 2 from Europe
Top 3 from North America
Top 1 from South America
The Gauntlet
The pinnacle of the season will be the Gauntlet, which will be held from October 10–13 in a location to be announced soon. All top-performing regions will send their teams from Season 2 to the Gauntlet. Performance in the Pacific and Atlantic Showdowns will determine specific invites.
Dates: October 10–13
Location: TBD
Tournament format: Groups to Double Elimination
Teams Invited:
Teams invited based on Atlantic and Pacific Showdown results.
The Gauntlet's tournament format will emphasize interregional competition for maximum excitement. We've scheduled it after the conclusion of the 2019 Overwatch League season, when teams will once again prepare to sign players for the following season.
Keep your eyes peeled for more information coming very soon. In the meantime, follow Overwatch Contenders on Twitch and Twitter!
Watch live video from OverwatchContenders on www.twitch.tv