Blizzard Entertainment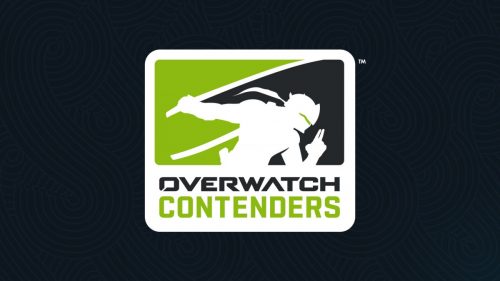 It's been a historic year for Overwatch Contenders.
We've gone from two regions to seven, identified countless standout individuals both in and out of game, and continued to follow the stories of names we've known since the inception of competitive Overwatch. We've seen stomps, we've seen upsets—we've even seen Torbjörn.
While we wait to see what the third and final season of Contenders 2018 holds, let's talk about what's in store for 2019.
What's in a name?
Contenders is a developmental program designed to identify and offer growth opportunities for tomorrow's Overwatch League stars. The program recognizes and celebrates the global nature of Overwatch and creates entry points into the competitive ecosystem all around the world. Contenders serves as the ceiling of the Path to Pro, and a natural place for Overwatch League scouts to turn to when searching for additions to their rosters.
2019 Updates
We're adjusting the way prizing is distributed to more heavily reward top teams. This change will allow us to more directly support the best players in the world on their journey towards the Overwatch League.
Contenders North America will split into two regions, each with eight teams, bringing the total number of regions to eight. This change reflects both the total number of Overwatch League academy teams, as well our commitment to providing non-academy teams with opportunities to develop and prove themselves to Overwatch League scouts as well as fans.
Contenders will reduce the total number of teams in each region from 12 to eight. We believe that this change will bring up the overall level of competition, which will serve to better hone Contenders players and provide more entertaining matches. This change has yet to be confirmed for Contenders China. Details will be released at a later date.
Any Overwatch League Academy team not currently participating in Contenders will be offered a spot in Contenders 2019 Season One. Beginning with Contenders 2019 Season Two, Overwatch League Academy teams will be subject to standard regular-season relegation rules.
Depending on the amount of invitations accepted by Overwatch League Academy teams, many top-performing teams from 2018 Contenders Season Three will automatically be qualified for Contenders 2019 Season One. This will vary per region, but all existing teams will have the opportunity to re-qualify through Contenders Trials if not automatically invited back.
Soft region locking is being introduced to ensure that Contenders continues to develop local talent all around the world. Contenders teams can have a maximum of three non-resident players on their roster. We feel that this will lead to the healthiest global competitive ecosystem in the long term.
Seasons in Contenders 2019 will be longer, and the total number of seasons will be reduced from three to two. Two-way players will continue to be able to participate in both Contenders and the Overwatch League, subject to rules and restrictions.
While we don't have anything to announce just yet, we are continuing to evaluate opportunities for cross-region play at live events.
We believe that these changes will result in a better overall experience and more stability for players on the cusp of making it to the Overwatch League. We'll be sharing more information about the 2019 Contenders season in the coming months, so be sure to watch the official Path to Pro Twitter for more details.