Last week, PUBG MOBILE LITE, the faster and lighter variant of PUBG MOBILE, received a massive content update. Mobile players in select regions around the globe dropped in to experience the classic tactical tournament game optimized for a wide number of devices. This week, players are getting their LITE-specific in-game rewards.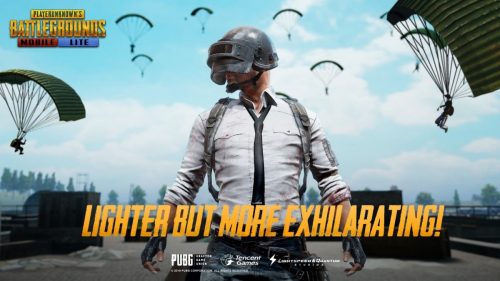 PUBG MOBILE LITE WinnerPass offers a system like PUBG MOBILE's Royale Pass, allowing players to participate in and complete in-game challenges for a myriad of rare and collectable rewards. To celebrate PUBG MOBILE LITE's hit success and massive 14.0 content update, there is an all-new in-game event. From now until Sunday, Sept. 15, players who log into PUBG MOBILE LITE for a total of 10 days will receive a WinnerPass Season Upgrade card to unlock Elite WinnerPass Season 4 for free.
The in-game event comes just a short time after PUBG MOBILE LITE earned the most popular mobile game on numerous global charts in its available regions including Turkey, India, Russia and certain regions of the Middle East. PUBG MOBILE LITE has already claimed the number one spot among free-to-download games in multiple regions and received a "New Game" recommendation and promotion on Google Play. PUBG MOBILE LITE also released in Russia and certain regions of CIS and the Africa on Thursday, Aug. 29.
Full details of the 14.0 PUBG MOBILE LITE content update include:
New WP theme and rewards
New outfits added
Updated system settings
Added customization guide
Added emotes
Improved UI & update pack size
Improved graphics
Battle parameters improved
Increased accuracy of RPG-7
Added bombing zones
PUBG MOBILE LITE is available to download and play on the Google Play Store in several regions of South Asia, Africa and East Europe. PUBG MOBILE LITE boasts a smaller download size and supports more mobile devices with less than 2GB RAM.
Key features for PUBG MOBILE LITE:
Elevated Gameplay – PUBG MOBILE LITE delivers the classic tactical tournament experience on more mobile devices with smooth and stable gameplay
Detail Optimization – Characters, map details and more are improved for even better visuals
Building Areas/Supplies optimization: Building density and loot frequency has been increased to expedite the looting process and enhance battle progression;
RPG and New Gear – Players can now experience a new gear in select game modes
Combat Improvements – PUBG MOBILE LITE enhanced aim-assist performance in more devices while preserving the classic experience, and the ability to heal while moving.
About PUBG MOBILE LITE
PUBG MOBILE LITE is developed by Tencent Games and PUBG Corp. following the success of PUBG MOBILE and is based on PLAYERUNKNOWN'S BATTLEGROUNDS, the original PC, Xbox One and PlayStation 4 gaming phenomenon that took the world of interactive entertainment by storm in 2017. Up to 60 players parachute onto a remote island to do battle in a winner-takes-all showdown. Players must locate and scavenge their own weapons, vehicles and supplies, and defeat every player in a visually and tactically rich battleground that forces players into a shrinking play zone.