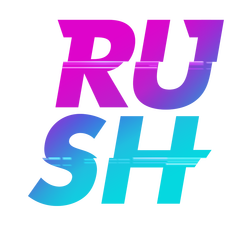 The annual Rush Esports event is quite literally upon us, and esports enthusiasts are gearing up, locking down and putting on their game faces for one of South Africa's most thrilling events on the esports calendar. The multi-tournament, multi-platform celebration of all things competitive gaming will be exploding into life on 28, 29 and 30 June 2019, at the Sun Arena, Time Square, Pretoria.
It goes without saying that the variety of tournaments being hosted is enough to get you firing on all cylinders – FIFA 19, CS:GO, DOTA 2, StarCraft, Hearthstone, Fortnite and Tekken 7. But it's the list of prizes up for grabs that is truly going to blow your mind. The prize pool for Rush, sponsored by Vodacom 4U and Samsung, includes cash prizes, product prizes and overseas trips, totaling over R450,000.
The stakes have never been this high, the tournaments never this grand and the prizes never before this sensational!
"At Vodacom 4U, gaming and esports is one of the key strategic pillars that support our brand strategy," Says Ulanova Visser, Marketing Director atVodacom 4U. "Last year we were very excited for the opportunity to partner with Rush Esports South Africa and offer massive prizes for three gaming titles. The success of this partnership has led to us upping the ante for 2019 by doubling the number of gaming titles to six – as well as substantially increasing the overall prize purse that will be up for grabs to the competitors.
"Because Vodacom's Youth Franchise Channel is fluent in "gaming speak", it's only logical that Vodacom Fibre will be providing all the connectivity for the event to ensure that our gamers can enjoy serious uninterrupted gaming while competing during the weekend.  Through Vodacom Fibre, we are able to offer our customers finance options to purchase gaming consoles and other products by simply adding on to their monthly contract commitment. We are also thrilled to be supporting a Fortnite Cosplay category competition at the event."
Aside from competing, Rush offers the perfect opportunity for all ages and skill levels to get a taste of esports – even if they're just watching. Big screens and live commentary will be giving visitors throw by throw run downs of the tournaments, guaranteeing maximum audience thrills.
This year entrance tickets to Rush also include entrance into GeekFest – a complete weekend invasion of all things geek including Sumo Wrestling, a Dance Dance Revolution setup, Robowar competitions, a Gladiator Ring, cosplay and a LARP tournament.
To say this a jam-packed entertainment lineup is an understatement. Rush has pulled out every single stop, and then some, to ensure maximum gamer and geek immersion across the whole weekend.
Tickets to Rush are on sale now at Ticketpro and include full access to GeekFest. GeekFest tickets also include full access to Rush.
#rushesports2019 #connected
EVENT DETAILS:
When is Rush?
28, 29, 30 June 2019
Times: Friday 10am – 8pm | Saturday 10am – 8pm | Sunday 10am – 5pm
Where is Rush?
Sun Arena, Time Square, Pretoria
How do I buy tickets to Rush?
Tickets to Rush are on sale via www.ticketpros.co.za
Day Pass: R120 (valid for one day only on any of the three days)
Weekend Pass: R300 (valid for all three days)
Player Pass: R250 (valid for all three days for players competing in tournaments)