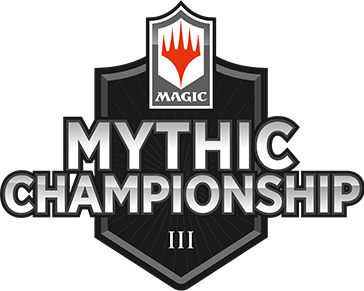 Wizards of the Coast, the visionary creator behind Magic: The Gathering and Dungeons & Dragons, is pleased to launch Mythic Championship III, the latest in a series of competitive Magic: The Gathering events that run throughout the year, and the first Mythic Championship played in Magic: The Gathering Arena.
This weekend, 68 of the best Magic: the Gathering Arena players in the world will play against one another in Las Vegas for the chance to win a grand prize of $100,000.
All matches will be played in Magic: The Gathering Arena, and will be played in a Best-Of-Three Standard Format. Day 1 starts off as a Modified Swiss competition, with caveats that all players that win six or more games will automatically advance to Day 2, and any players that lose four matches will be eliminated from the tournament.
In Day 2, the Top 12 players from Day 1 will join Magic: Pro League divisional champions in a 16-person double-elimination tournament. The Top 4 players from Day 2 will move on to Day 3, where they will play in a double-elimination bracket. The Grand Final will be between the winners of the Upper Bracket and Lower Bracket, with the Lower Bracket player needing to win two games to win the tournament.
This event will also be broadcast in local languages due to Wizard of the Coasts' co-streaming initiative which allows Magic experts from around the world to commentate on the matches being played.
Discover more about Mythic Championship III here.