In front of a sold-out crowd at the massive 35,000 square feet OGN Super Arena in Manhattan Beach, Calif., Thompsin defeated Tree to take the crown as the 2019 Summoners War World Arena Championships Americas Cup winner on Aug. 31.
On his path to victory, Thompsin dispatched Sylent in the quarterfinals and reigning Americas Cup champion DrmzJoseph in the semifinals, before defeating Tree in a best-of-five championship round.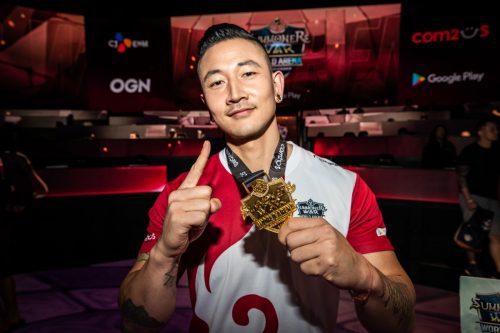 Thompsin and Tree have now qualified for coveted spots representing the Americas region at the SWC World Finals at the Maison de la Mutualité in Paris on Saturday, Oct. 26, where they will battle for a piece of a prize pool that totals more than $200,000.
With more than 100 million downloads, Summoners War has ranked #1 grossing in RPG games in 108 (App Store) and 96 (Google Play) countries since its launch in 2014. Featuring more than 1,000 monsters to collect and train, Summoners War provides a unique RPG gaming experience players are able to enjoy anytime, anywhere on their mobile devices.
More information about Summoners War and the Summoners War SWC Championship can be found at https://summonerswar.com/en/swc. Fans can stay updated on Summoners War and upcoming esports and community events by following on Twitter and Facebook.