by Aaron Boulding  PUBG eSports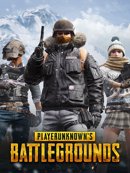 The premier division of North American PUBG Esports held sway at the first NPL Royale as Tempo Storm won the two-stage, three-day event and the $40,000 top prize that comes with it.
The third day of NPL Royale featured six NPL Contenders teams vying for their slice of the $80,000 prize pool while carrying the hopes and dreams of the NPL's second division. Despite some respectful performances, the NPL Contenders best could only join the other NPL teams in watching Tempo Storm steamroll through the event.
PUBG Esports fans can expect the results of the NPL Royale to loom large when some of these teams get another shot at each other in the NPL relegation battle. For now, the bragging rights and intimidation factor that come with the NPL Royale belong to Tempo Storm.