Lympo has entered into a strategic partnership with leading esports club Virtus.pro to launch non-fungible tokens (NFTs) using the licensed images of the players of Virtus.pro's Dota 2 and Counter Strike: Global Offensive (CS:GO) club rosters.
The Virtus.pro club players' NFTs will be launched on Lympo's NFT minting platform, which has an esports pool.
Players of the Virtus.pro Dota 2 roster include:
Egor "Nightfall" Grigorenko
Illias "Kingslayer" Ganeev
Vitaly "Save" Melnik
Dmitry "DM" Dorokhin
Danil "gpk" Skutin
Players of the Virtus.pro CS:GO roster include:
Timur "buster" Tulepov
Dzhami "Jame" Ali
Sanjar "Sanji" Kuliev
Aleksey"Qikert" Golubev
Mareks "Yekindar" Gaļinskis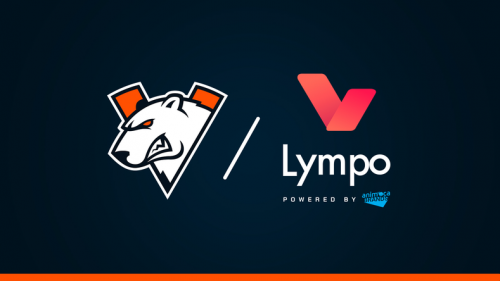 NFTs are digital assets that can be truly owned, unlike many other forms of digital content that are merely licensed for use. Owners of the Virtus.pro NFTs are free to sell or trade them as they wish, without restriction, to anyone interested in esports collectibles. The authenticity, scarcity, and provenance of these NFTs are verified and secured on blockchain.
Lympo is building sports NFT ecosystem in two stages: firstly, Lympo will issue multiple NFT tokens, ranging from common cards to collectors' items, of world-famous athletes, clubs, influencers and enthusiasts; secondly, Lympo will launch games with play-to-earn capability using LMT as a utility token and in-game currency. In those games, to be announced, LMT holders will be eligible to stake their LMT tokens to earn Lympo NFTs.
LMT is a recently launched utility token used on the Lympo NFT minting platform and which powers Lympo's ecosystem of sports-related NFTs, including collectibles based on world-famous athletes. During the initial LMT offering in March, $36 million worth of tokens were exchanged for the new LMT token.