NACON and its partner Toyota GAZOO Racing have announced that the Grand Final of the 2020 eSports WRC championship has been postponed to 2021 because of the ongoing pandemic and lockdown restrictions. To comply with regulations and ensure the safety of players, those working on the event and the public, the competition's organizers are rescheduling the event to a more suitable date. More details will be shared very soon.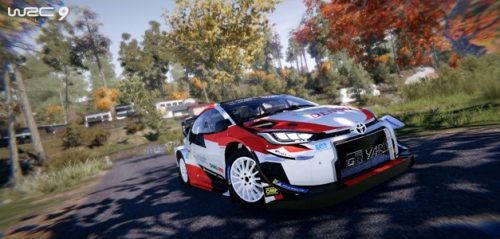 With over 10,000 participants, this season has already been highly successful for NACON and development studio KT Racing with support from their partners. Toyota GAZOO Racing, the competition's official sponsor, along with manufacturers Fanatec, Playseat and BenQ, have put on a captivating competition since the first round in January 2020. Sami-Joe05 from Lebanon and two-times French world champion Nexl have fought a fierce battle over the 11 rounds and have 4 wins and 10 podium finishes each! At the end of this regular season, the 10 finalists competing for the title of 2020 eSports WRC World Champion all have a chance to win a Toyota GR Yaris.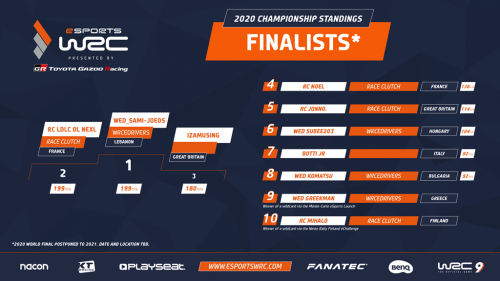 6th eSports WRC season: starting in January 2021
To reassure fans and participating drivers, NACON and its partners are very pleased to announce that the new eSports WRC season will start in January 2021 in WRC 9. Comprising 13 rounds, the new calendar invites the most talented players to show what they are capable of in the game's 13 rallies between January and July before competing again in a world final at the end of 2021.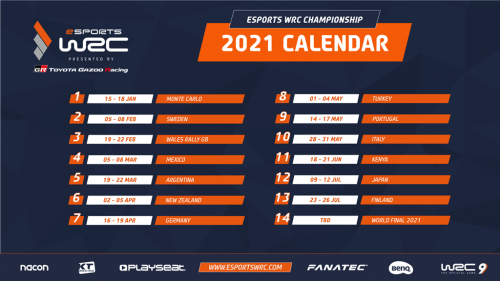 Clubs Mode – Top-level races in WRC 9!
While waiting for the new season to start, a special Club will be available for the 10 finalists of the current season to take part in top-level competitions. Spectators can watch on the official eSports WRC website – www.esportswrc.com. Finally, a second Club will be open to all PC players so the community can race against various official WRC drivers!