After the 2020 FIA Formula 2 Championship™  went down to the thrilling final race weekend in Bahrain, Codemasters today allows players to re-write history with a free F2™ 2020 season update as part of F1® 2020, the official videogame of the 2020 FIA FORMULA ONE WORLD CHAMPIONSHIP™. Players can now compete with the full 2020 line-up featuring all 11 teams, cars, and drivers including the new FIA Formula 2™ Champion, Mick Schumacher.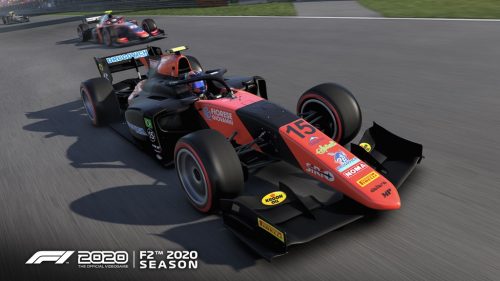 The F2™ game option replicates its real-world counterpart with 12 weekends each made up of two races. The first, known as the Feature Race, follows a standard format with drivers lining up based on their qualifying times, and points awarded to the top 10 placings. The second, Sprint Race, sees the Feature Race top eight positions reversed in a shorter race, with fewer points awarded to the top eight drivers. For both, there are two additional points available for the fastest lap.
"Having witnessed an incredible end of season battle between Mick Schumacher and Callum Ilott, we're delighted to give players the free F2™ 2020 Season update," said Lee Mather, F1® Franchise Game Director at Codemasters. "F2™ has proved very popular with our players since its debut in F1® 2019, and we know they will enjoy re-writing recent history with the free 2020 update."
F1® 2020 is the most comprehensive F1® game to date. With two new circuits, the introduction of driver-manager feature, My Team, improved on-track options, split-screen and more, F1® 2020 caters for race fans of all levels and experience.