Generation Esports (GenE) — a global community-focused esports organization and tournament platform — announced a licensing agreement with Electronic Arts Inc. , and a partnership with Super Bowl XLI champion Dwight Freeney, to launch the "3rd N' Long Madden Tournament". This March, football fans will compete for real-world prizes from top merchandising brands, like Jordan Brand and the NFL Players Association (NFLPA), by proving they are the best Madden NFL 21 players in the United States. Registration for 3rd N' Long is open.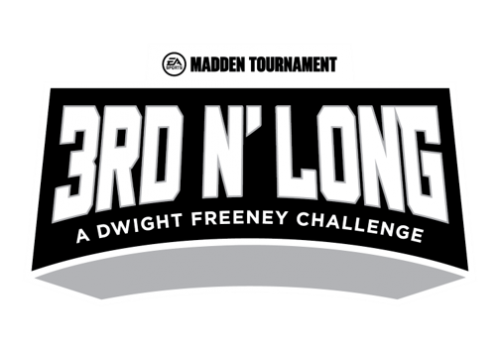 Set to begin March 1, 2021, GenE's 3rd N' Long Madden Tournament is a two-week-long round-robin competition that pits football fans ages 13-35 against each other in online games of Electronic Arts Inc.'s Madden NFL 21. Finalists will compete for customized Jordan Brand shoes of Dwight Freeney's design and memorabilia ranging from footballs to jerseys signed by current NFL players. Though, earning these prizes will mean facing-off with actual NFL players who will be automatically seeded into the finals. Additional "Quest" prizing — optional tasks for players to complete throughout the tournament — give competitors a chance to win new Jordan Brand custom Air Jordan 1s, signed Nike team jerseys, and other pieces of signed memorabilia. The playoffs for the 3rd N' Long Madden Tournament are scheduled to occur from March 13 to March 14, 2021.
"We are thrilled to work alongside the iconic Dwight Freeney to host the 3rd N' Long Madden Tournament this March," said Trevor Jensen, co-founder of Generation Esports. "We're grateful to Electronic Arts for trusting us with the Madden brand, which has a rich competitive history, and hopefully can bring it to new heights in 2021. Early estimates show this to be one of the biggest Madden tournaments hosted to date."
"I am thrilled to be partnering with Generation Esports and Madden NFL 21 to produce the world's largest youth Madden tournament," said Dwight Freeney. "This last year has proven the need for young adults to be more connected than ever before. While we can't be in close proximity, gaming and digital media make friends and family just a click away. Since retirement, I have looked for ways to remain competitive, while simultaneously interacting with my community and this partnership does just that. 3rd N' Long integrates everything I stand for: Competition, community and wellness."
For over 30 years, Madden has been the premier football simulation from EA SPORTS™. Madden NFL 21, the series' latest entry, features innovative Next Gen Player Movement technology fueled by actual athlete data — making it the most authentic professional football video game in history.
Registration to the 3rd N' Long Madden Tournament starts at $20 per participant and closes March 7th. Football fans based in the U.S. can register now at https://3rdnlong.gg.
To learn more about GenE, please visit https://generationesports.com.