Following the popularity of the British Esports AoC Sport FIFA lockdown tournament, both bodies are now launching a unique opportunity for college and academy teams to face-off in a virtual basketball competition.
The NBA2K Lockdown Championships will be run in partnership with AoC Sport for teams on both Xbox One and PlayStation 4 (depending on demand) to compete nationally throughout June and July. British Esports has been in talks with NBA and 2K Games in advance of this summer tournament.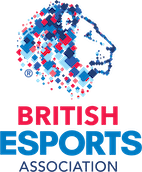 Players from colleges and academy teams playing in AoC Sport's physical basketball leagues during 2019/20 will be able to enter teams of three students free of charge. The tournament will also be open to other colleges and basketball academies.
The competition is being presented as an ideal activity for students to get involved in, with many students finishing off their summer term studies from home, as well as potentially self-isolating, volunteering and wanting to socialize.
Rounds will take place every week from Wednesday June 10th 2020, with teams being drawn nationally to find our champion players. Teams of three will play in 1v1 matches against opposing teams, totaling nine matches per team per round.
Colleges are encouraged to appoint a student as captain to take charge of their team, arrange match times with other teams and enter their scores online.
At a time when students are not able to develop skills through physical sport, esports competitions can have a vital role in improving similar aspects such as teamwork, communication and sportsmanship.
British Esports chair Andy Payne OBE commented: "We're delighted to team up with AoC Sport on another initiative, following our work with them on the FIFA tournament for colleges and we're sure this will be another success."
Dean Hardman, AoC's Director of Sport and Student Experience, said: "We are really pleased that this competitive esports opportunity can be offered to our colleges and teams across the country.
"Esports has become increasingly popular in colleges over the past two years as part of our valued partnership with the British Esports Association. This NBA2K lockdown tournament presents a further opportunity for even more colleges and students to get involved, playing a well-known video game."
There are plenty of resources and support available from British Esports to enable college tutors to understand the new NBA2K tournament, whether they are familiar with esports or not, such as how to run internal competitions to find their top three players and more.
The tournament will be run under a dedicated code of conduct to ensure the values of fair play and respect are adhered to throughout.
Colleges have until Friday May 29th May 2020 to register their interest into this tournament, before player registrations opens.