If someone says Def Jam is teaming up with the U.S. Army to battle it out with Asylum Records, the word epic comes to mind. This week in Call of Duty Warzone the top recording artists will join gamers from around the world to compete in a winter throw down.
Fans can tune in to watch the Labels Esports Event on December 2nd at 6 PM EST / 3 PM PST to see who in the music industry can claim bragging rights! The event will be hosted on the official Call of Duty Twitch Channel.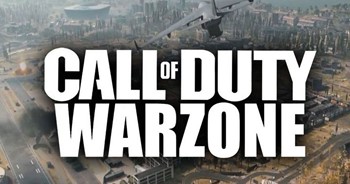 Call of Duty: Warzone will match artists with esports stars to see who can rack up the most points over a four-hour timer. Hosted by Malik Forte and Kat Gunn, the two teams who score the most points will face off in a final match!
Joining the event are:
Team Def Jam
Gray Rizzy
Saint Bodhi
Nasty C
Bobby Solez
LEGIQN
Team Asylum
DJ Steph Cakes
Nyck Caution
Desiigner
Lil Eazzyy
ReKTGlobal
Agelika
Jukeyz
KatContii
U.S. Army
Retweet
Vibe
Sinatra
MedicTaylor
Influencers
HipHopGamer
Call of Duty: Warzone is a massive combat experience with up to 150 players from the world of Call of Duty: Modern Warfare and is free-to-play for everyone. The Warzone tournament brings together the best in music and pro-gaming for a night of friendly competition.