European esports pioneer Fnatic is delighted to announce that it has been awarded one of this year's iF DESIGN AWARDs, a world-renowned design prize. The winning product, the miniSTREAK keyboard, is recognized in the Product discipline and Gaming Hardware category and joins an exclusive group of design classics.
Each year, the world's oldest independent design organization iF International Forum Design GmbH, organizes the iF DESIGN AWARDS. Winners will be presented with their award at the awards ceremony on the 15th March in the BMW Welt in Munich.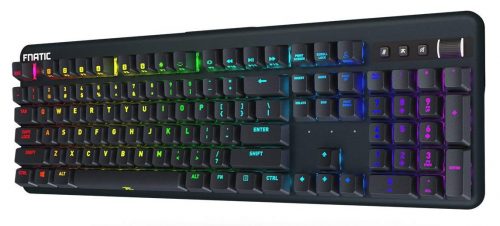 The miniSTREAK impressed the iF DESIGN AWARD'S 67-member jury, made up of independent experts from all over the world, with its stunning design and the functionality it offers gamers. The Fnatic miniSTREAK is the ideal mechanical keyboard that offers customizable colored cherry switches and RGB backlighting. The RGB lighting has eight lighting modes and 16.8 million color options. Measuring up at just 28mm at the thinnest point and weighing only 704g, miniSTREAK is one of the world's thinnest mechanical gaming keyboards.
Sam Mathews, Founder of Fnatic said: "We strive to offer gamers esports-grade products that are functional and focused on performance. The Fnatic GEAR range consist of beautifully designed gaming products that offer a totally customizable approach – meaning that gamers can personalize their PC gaming experience the way they like. To be recognized by the iF DESIGN AWARDS is a great achievement for the team. We don't rest on our laurels though – we're always innovating and striving to deliver even more for our fans and gamers."
The competition was intense: across all the categories over 6,400 entries were submitted from 50 countries, all hoping to receive the iF DESIGN seal of quality.