Free Fire, one of the world's most popular mobile games, invites Survivors to put on their thinking caps to solve a mystery of the most peculiar nature in its next Elite Pass (EP), Willful Wonders, now available.
In Willful Wonders, two of the most famous detectives in the city, Mads and Alisha, are tasked with discovering the motive behind a robbery at a prestigious museum filled with valuable pieces of history. Fortunately for them, it appears nothing of any real value was taken, but why? During their investigation, the thieves return to the scene of the crime in order to finish what they started, resulting in Mads and Alisha attempting to secure them for the local authorities. The robbers are able to slip past the two gumshoes, but in their haste to get away, leave valuable clues as to who they are and their possible whereabouts.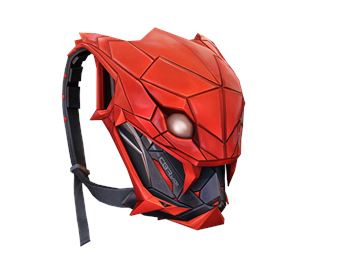 The theme of Willful Wonders EP was inspired by the fairytale Alice's Adventures in Wonderland. As a result, Survivors can expect a number of wonderful rewards to earn as they journey down the rabbit hole. The Curious Hatter and Willful Dame Bundles were created to resemble Mads and Alisha, whom Free Fire designers modeled after an imagined grown-up and stronger Alice and her black knight, the Mad Hatter. Additional rewards include the Wonder Box backpack skin, the Curious Tophat box skin, the Bunny Countdown grenade skin, the Heart Royals surfboard skin, and the M1873 – Willful Wonders weapon skin.
Bounty Box Skin
Grenade Skin
Surfboard skin
Weapon Skin
Have Survivors gone mad? We are afraid so, but we will tell you a secret… all the best people are. Why not invite your mad crew to download Free Fire at the following links?