Global esports organization Generation Esports (formerly High School Esports League), in partnership with top esports and gaming hardware sponsors, kicked off the "Social Distancing Cup" — a free online charity tournament to support communities nationwide affected by COVID-19.
The Social Distancing Cup is a month-long tournament series with open enrollment in the continental U.S. featuring competitive matches in League of Legends, Rocket League, and Teamfight Tactics. This exciting tournament rocks a $30,000 USD prize pool, with winnable real-world goods such as ASUS Republic of Gamers and TUF Gaming laptops, hardware, and merchandise, custom Generation Esports jerseys and mugs from Skullz, Viewsonic gaming monitors, Zaxby's vouchers, and Dr. Squatch Soap.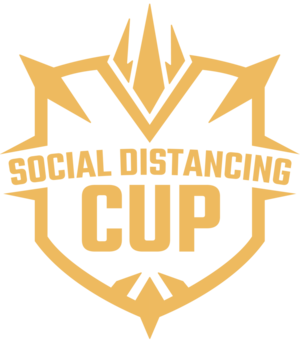 The Social Distancing Cup ends on May 10, 2020, and participants are free to register at any time at https://app.generationesports.com/sign-up-free.
Generation Esports — in partnership with non-profit partner Varsity Esports Foundation (VEF) — created the Social Distancing Cup to engage with esports competitors who are isolating themselves or quarantined because of the COVID-19 pandemic and to fundraise for low-income families during this unprecedented global crisis.
Tax-deductible donations to the "Social Distancing Cup COVID-19 Response Fund" can be made here: https://www.varsityesportsfoundation.org/social-distancing-cup.
Sponsors of the Social Distancing Cup include Generation Esports, the Varsity Esports Foundation, ASUS, Midwest Esports, Fusesport, eFuse, GradTech, Sunshine State Games, MSP, Gamer Sensei, Skullz, Viewsonic, Zaxby's, and others.
About Generation Esports
Created by the founders of High School Esports League (HSEL) — the largest and longest-running competitive gaming organization for high school students in the United States — Generation Esports (GenE) serves communities across the world that wish to better engage today's youth. GenE believes that esports is more than just video games; it's competition, community, engagement, and relationship building. With over 3,000 partnered schools and 80,000 participating students within its HSEL alone, GenE makes it easy for communities of all backgrounds and ages to offer competitive esport experiences to their members.
To learn more about Generation Esports, please visit https://generationesports.com.