Guild Esports, global esports business, reveals its long-awaited next step into the fashion sphere with the launch of Patch 0.2.1.
Patch 0.2.1 elevates the streetwear designs from Patch 0.0.1, with a fresh impactful colorway. The limited edition collection features eight items including hoodies, t-shirts and high-rise white ankle socks, all with the Guild logo graphic designed by Fergus Purcell, in clear view.
A step away from the initial monochrome color scheme used in Guild's first Patch drop, Patch 0.2.1 uses a bold color scheme of primary tones of forest green contrasted with golden yellow, and even a royal blue hoodie with an all over, repeated logo print.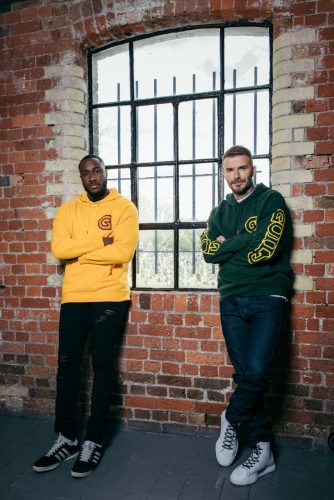 Every garment in Patch 0.2.1 is made in the UK, using organic cotton and recycled polyester. The full Patch 0.2.1 range consists of three unisex hoodies and t-shirts in different colors, a cap, and socks.
You can be part of Guild history by pre-ordering and securing the most exclusive release from Guild to date. Pre-orders will be open for one week only, with orders shipping from June.
Patch 0.2.1 is available to pre-order  exclusively on the Guild website – www.apparel.guildesports.com