Guild Esports , a global team organization and lifestyle brand, is pleased to announce that it has won its second major trophy after its Rocket League team achieved first-place in the Rocket League Championship Series (RLCS) EU Spring Regional on 15-18 April 2021.
Guild Esports' Thomas Binkhorst ('ThO'), Joseph Kidd ('Noly') and David Morrow ('Deevo') won first place as part of a three-man squad defeating Aether in the finals, with a continuous peak Sunday broadcast of over 100,000 viewers on Twitch. The winnings of the team came to $30,000.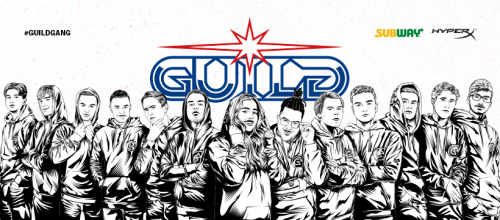 The results have cemented Guild Esports as one of the top European Rocket League teams, now ranked #4, securing their place at the next two major Rocket League competitions; the RLCS Season X – Spring: European Major, taking place on May 15-16, with $100,000 up for grabs, and the RLCS Season X – European Championship, taking place from June 16 – 20 where the top 6 teams in Europe will be competing for a $400,000 prize pool.
Carleton Curtis, Executive Chairman, said: "Guild Esports continues to go from strength to strength and this latest result has confirmed our Rocket League team to be one of the best in Europe and a true EU championship title contender."
Grant Rousseau, Director of Esports, said: Our commitment to a top tier holistic approach to performance continues to pay off. Guild Esports has secured its second trophy in quick succession, after our victory at Fortnite Champion Series (FNCS), we are excited to see the progress Guild as a whole is making and I'm confident there's many more trophies to come."