Generation Esports (GenE) announced that registration to the 2021 Winter Challenge seasonal gaming tournament from the High School Esports League (HSEL) — North America's largest competitive gaming organization for high schools — is now open to high school students nationwide. This January, high school esports clubs will compete for college scholarships and real-world prizes from top gaming brands, like ASUS, by mastering a variety of game genres. And as an HSEL first, GenE has partnered with Chess.com to officially offer online chess on its list of tournament titles, enabling even more students to engage in esports activities.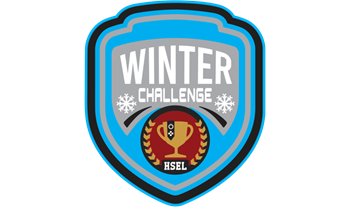 The HSEL Winter Challenge is a three-week gaming tournament for North American high school esports clubs that are partnered with HSEL. Set to begin on January 25, 2021, this varsity-level esports competition pits students against their peers in eleven popular multiplayer online video games, with champions competing for a combined prize pool of $15,000 USD in college scholarship funds. Additional "Quest" prizing — optional tasks for players to complete or conditions to meet throughout the tournament — give competitors a shot to win ASUS ROG TUF gaming gear as well as gift certificates from Zaxby's restaurant and gaming brand Skullz. The HSEL Winter Challenge playoffs are scheduled to take place from February 22 to February 28, 2021.
Offered for the very first time as an esports title through HSEL, Chess.com's browser-based game 10-Minute Chess will be included in the Winter Challenge — enhancing competition accessibility by allowing gamers without access to a dedicated gaming PC or video game console to compete in esports.
"At Generation Esports, accessibility is always at the forefront of our minds when it comes to growing and improving the student esports community," said Farrah Jackson, Head of DEI & Strategic Growth at Generation Esports. "Chess is one of the most popular, longest-lasting strategic games in history. Esports tournaments are about games of skill, and by expanding the types of games our students can compete in, we open the space up to a more diverse talent pool who may not have access to dedicated gaming systems but also deserve exciting competition and acknowledgment of their skills."
The full list of HSEL Winter Challenge esports titles includes Counter-Strike: Global Offensive, Call of Duty: Black Ops Cold War, 10-Minute Chess, Fortnite, Hearthstone, Overwatch, Rainbow Six: Siege, Rocket League, Super Smash Bros: Ultimate, NBA 2K21, and Valorant.
Registration to the HSEL Winter Challenge starts at just $25 USD per student and closes on January 24, 2021. Students, teachers/advisors, and existing esports clubs can register their teams at https://www.highschoolesportsleague.com/winter-challenge.