HyperX announced its sponsorship of the USL eCup: Rocket League Division tournament. The tournament was launched to engage fans and create a fun online competition while live on-field matches are postponed amid the COVID-19 pandemic. HyperX will be providing Cloud Alpha S gaming headsets to each of the 32 captains representing teams from the USL Championship and USL League One. The 16 teams that make it to the knockout stage will receive additional headsets to give away to their fans.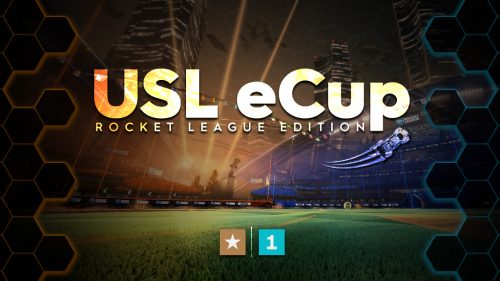 As part of the sponsorship, HyperX will participate in advertising activations during both the group and knockout stages. USL will also include HyperX in social posts and outreach during the Rocket League tournament, while tournament broadcasters will give HyperX shoutouts during the event. Visually, the scoreboard with include a HyperX clock wrap and other visuals during gameplay.
"We are excited to be part of the USL eCup and supporting online match play," said Stephanie Winkler, strategic marketing manager, HyperX. "During this time where social gatherings are being hosted virtually, HyperX shares the sentiment of the gaming community to help ensure the safety and health of gamers and their families."
Match Play Schedule:
48 USL Rocket League group stage matches (continuing through April 10)
16 knockout stage matches (starting on April 13 through April 25)
Group stage competition follows a best of three matches rule with winners moving on to the knockout stage, which are scheduled to be best of five matches. The tournament is held online and can be viewed across the United States on ESPN Digital Platforms.. Additional details about the USL Rocket League tournament can be found at its online hub.