Interactive Futures – Leamington Spa's celebration of the games talent and culture within the region – will open its doors to the public on Saturday, February 1.
Taking place at the Royal Spa Centre, Interactive Futures (https://interactive-futures.com) will give students, young people, children and their parents the opportunity to discover the myriad of job opportunities there are available for all within the thriving video games industry.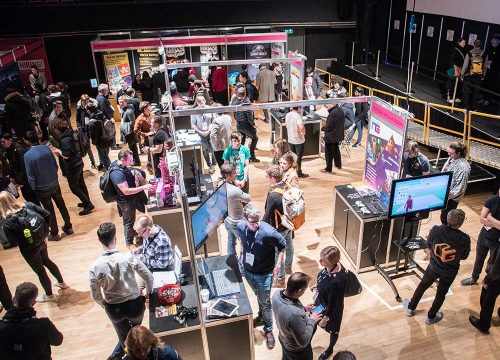 Conference sessions will provide practical advice and insight on careers, with topics including:-
Beyond Coding: Why there's a career in games for everyone
What skills and qualifications are required for a career in games
How to become an esports professional
Everyone Welcome: How the games industry is tackling diversity and inclusion
Meanwhile, one of the godfathers of the games industry in Leamington Spa and beyond, Andrew Oliver will provide an insight into how the region became one of the most important games hubs in the UK – and the world! Andrew and his brother founded Blitz Games in Leamington Spa in 1990 and now run Game Dragons, advising and investing in games studios.
In addition, games industry royalty will be attending Interactive Futures, namely John and Brenda Romero, founders of the BAFTA Award-winning studio Romero Games.
John Romero is an award-winning game development icon whose work spans over 130 games, 108 of which have been published commercially. He is the "father of first-person shooters" having led the design and contributed to the programming and audio design of the iconic and genre-defining games DOOM, Quake, Heretic and Hexen. John has co-founded eight successful game companies, including id Software.
Brenda Romero is a BAFTA award-winning game designer, artist and Fulbright award recipient who entered the video game industry in 1981. As a designer, she has worked on 47 games and contributed to many seminal titles, including the Wizardry and Jagged Alliance series and titles in the Ghost Recon, Dungeons & Dragons and Def Jam franchises.
In addition to the conference sessions, visitors to the event will have the opportunity to get hands-on with latest games created in the region, while a series of interactive workshops will also be taking place.
Tickets are on sale now priced at just £5 which covers all activities at Interactive Futures.
Book your tickets at: https://interactive-futures.com/tickets-2020