The London Royal Ravens, ReKTGlobal's Call of Duty League franchise team and top-four finisher in the inaugural CDL season, are proud to announce the addition of leading esports and sports betting platform, Midnite, as team sponsor. This new partnership will include jersey sponsorship, content creation, and more.
Midnite is a dedicated esports and betting platform where gamers reign. They are creating the ideal place to bet on esports by building a community of engaged esports bettors, and consistently providing them with the best odds and promos on their favorite games. Midnite's mission is to level-up the esports experience for both players and fans of the biggest games: Call of Duty, Counter-Strike: Global Offensive, League of Legends, DOTA 2 and many more.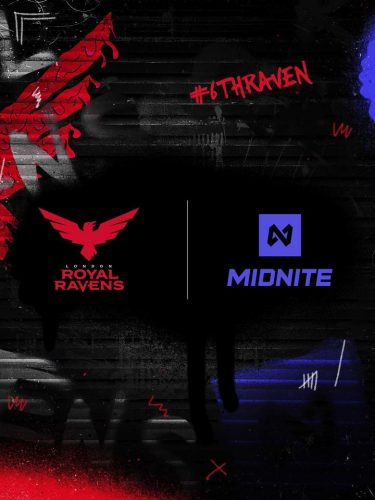 The London Royal Ravens will head into the Call of Duty League Stage III Major with momentum, after wins against the New York Subliners and Seattle Surge this stage. The Royal Ravens will proudly sport the Midnite logo on their jerseys for the remainder of the 2021 CDL season. The team roster includes Sean "Seany" O'Conner, Alex "Zaptius" Bonilla, Paul "PaulEhx" Avila, and Zach "Zed" Denyer.