High School Esports League (HSEL) has announced a new partnership with the NBA 2K community for its 2021 Summer Challenge esports tournament. This partnership will connect professional esports athletes and coaches directly with high school students through the entirely free Summer Challenge competition — for the first time featuring an NBA 2K21 5v5 Pro-Am tournament, virtual events, and informational sessions.
The HSEL 2021 Summer Challenge is a leaderboard-style format where the total score of a participant's plays determines their overall playoff standing. Participants play eligible games across a variety of genres, from digital collectible card games to chess. Sometimes overlooked at the high school level, NBA 2K esports offer high school students wonderful opportunities for college and beyond. Inspired by the NBA 2K21 Pro-Am game mode, the Pro-Am Summer League is free for students to participate in, and they can play with friends from other high schools — even if they are not part of HSEL!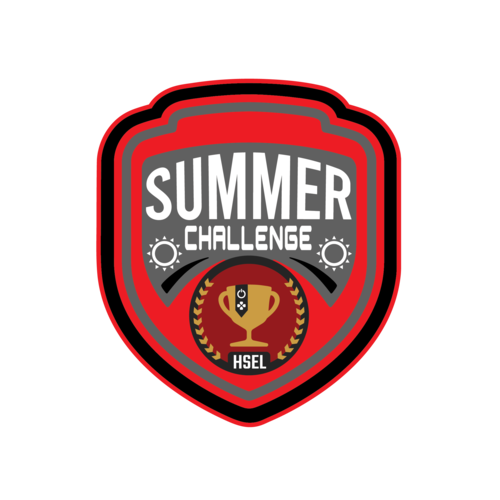 HSEL will host complimentary weekly Q&As with GM Christopher Turner (Coach T) and various members of the NBA 2K Pro-Am community, including Dr Jojo, Yeynotgaming, and Biggwest. Weekly informational sessions are also offered that will enlighten students on the importance of health and wellness, shooting and offensive drills, and media training.
Dates for all of the NBA 2K Pro-Am events in July are as follows:
NBA 2K Pro-Am Competition: Tuesdays and Saturdays from July 5 to July 25
Q&A Discussions: July 5, July 12, July 19
Informational Sessions: July 8, July 15, July 22
The HSEL 2021 Summer Challenge esports competition is open to all high school students in the United States regardless of HSEL membership. Student competitors will compete against their peers in 11 popular multiplayer online video games. Champions across all titles are set to win various prizes and gear from top gaming brand ASUS. Additional "Quest" prizing — optional tasks for players to complete or conditions to meet throughout the tournament — gives competitors a shot to win additional gaming gear, a Nintendo Switch, gift cards, accessories, as well as a chance to win a new gaming PC. The full list of esports titles featured in the HSEL 2021 Summer Challenge includes: Counter-Strike: Global Offensive, Call of Duty: Black Ops Cold War, 10-Minute Chess, Hearthstone, Overwatch, Minecraft: Survival Games, Rainbow Six: Siege, Rocket League, Super Smash Bros: Ultimate, NBA 2K21, and Valorant.
Learn more about the NBA 2K Pro-Am Summer League at https://www.highschoolesportsleague.com/summer-challenge#proam
To learn more about GenE and HSEL, please visit https://generationesports.com and www.highschoolesportsleague.com.