Global esports organization Gen.G announced that it is relocating its NBA 2K League franchise, the Gen.G Tigers of Shanghai, to facilities located at the University of Kentucky to compete virtually in its second season in the league and joining the new 12-team Eastern Conference.
Kicking off its 2021 NBA 2K League season with THE TIPOFF powered by AT&T on May 19-22 with a prize pool of $160,000, the team will practice and compete in the University of Kentucky Federal Credit Union Esports Lounge at The Cornerstone. The team will also have access to UK campus services including dining and the recreational center facilities across campus.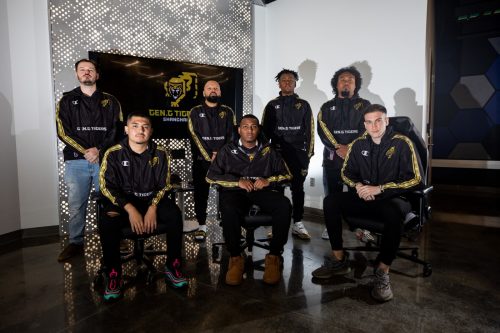 The team will have opportunities to interact with UK esports players and students as the esports community continues to grow on campus. Gen.G hopes to be able to make tickets available to watch live games in the Theater, if the public health situation allows for live attendance during the season.
Led by Coach Lennon Ross, the Tigers have reloaded after its inaugural 6-10 season with a mix of returning and new players following the NBA 2K League Draft on March 13. The 2021 roster includes:
In September 2019, the team became the 23rd franchise in the league and the first team not affiliated with a NBA team as part of a long-term strategic relationship to tap into Gen.G's multinational brand across Asia and the U.S.