Inaugural season Overwatch League champions, London Spitfire, announced the venues for the team's highly anticipated homestand matches for the upcoming 2020 season. The Overwatch team will play hosts at two iconic UK venues, SSE Arena, Wembley and a to-be-announced Birmingham location for two weekends of fast-paced action.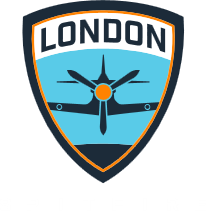 London Spitfire will first welcome Paris Eternal and Toronto Defiant at the SSE Arena on March 28th and 29th. Known as one of London's most recognizable venues, the SSE Arena is no stranger to passionate esports crowds with previously hosting both the ECS Season 7 Finals and the 2018 FACEIT London CS:GO Major.
San Francisco Shock and Los Angeles Gladiators will then head across the pond on June 6th and 7th to join London Spitfire as they all go head-to-head in Birmingham.
March 28th, 3PM: London Spitfire VS Paris Eternal – SSE Arena, Wembley
March 29th, 5PM: London Spitfire VS Toronto Defiant – SSE Arena, Wembley
June 6th, 4PM: London Spitfire VS San Francisco Shock – Birmingham
June 7th, 4PM: London Spitfire VS Los Angeles Gladiators – Birmingham
Season Tickets are on sale now via The Ticket Fairy, with top-tier ticket packages available that will provide attendees with exclusive swag, the best seats in the house and more. Single-event tickets will be announced in the coming weeks.
The London Spitfire homestand matches continue to establish London as a growing esports capital as the team brings the best Overwatch esports permanently to the UK. London Spitfire previously toured the country following their victory at the Grand Finals of the 2018 Overwatch League, which included a Gilded Gala fan event in London.
"We are excited to finally unveil that we will be hosting our UK fans at two iconic venues," said Dan Fiden, President of London Spitfire. "With The SSE Arena, Wembley already playing host to some amazing esports tournaments, we can't wait to make our homestand weekends an unforgettable experience."
As part of a revamped 2020 season for the Overwatch League, London Spitfire will go head-to-head in a total of 28 matches around the world, including hosting two homestand series in London and Birmingham. The homestand model has seen each team separated into four regional divisions of five teams. The divisions are made up of the Pacific or Atlantic Conference, with the teams then being split between North, South, East and West Divisions. London Spitfire is part of the Northern division of the Atlantic Conference alongside Boston Uprising, New York Excelsior, Paris Eternal and Toronto Defiant.