PAX West, the largest gaming event on the West Coast, will welcome Gary Whitta, the award-winning writer of films, books, comics, and games, to deliver this year's opening "Storytime" keynote on Friday, Aug. 30 at 10:00 AM in the Main Theater. Limited quantities of Friday and Monday badges for PAX West 2019 are still available.
Whitta came to prominence in Hollywood as the writer behind Denzel Washingtonfilm The Book of Eli and co-writer of After Earth, starring Will Smith. Whitta is a regular contributor to the Star Wars universe, penning Rogue One: A Star Wars Story, being a staff writer for Star Wars: Rebels seasons three and four, and writing the comic adaptation of Star Wars: The Last Jedi.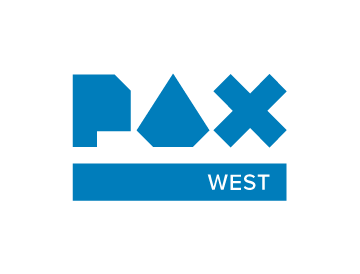 Beginning his career in the world of video games, Whitta was one of the most influential games journalists as the medium exploded into a cultural phenomenon during the 1980s and 1990s. He helped establish PC Gamer, one of the most influential and longest-running gaming magazines, and served as Editor-in-Chief of the publication's American branch from 1994 to 2000.
Whitta also has written and crafted video game narratives, contributing to the BAFTA award-winning Telltale's The Walking Dead series, Prey, and Halo 5: Guardians, among many other titles. Whitta continues to be a prominent commentator on video games as a regular co-host on the popular YouTube channel and podcast, Kinda Funny Games Daily.
"Nobody has a résumé quite as extensive and prestigious as Gary Whitta's. Every time I hear about some cool new project in the works, it seems like he's involved in it in some way," said Jerry Holkins, co-founder, Penny Arcade. "We're honored that he somehow found time in his busy schedule to open up PAX West this year and look forward to him kicking off the show."
The international lineup of PAX shows (West, East, South, Aus, Dev, and Unplugged), produced by ReedPOP in conjunction with Penny Arcade, comprise some of the world's largest gaming festivals. PAX events connect the industry's greatest creative minds from across the worlds of both video and tabletop gaming, directly to passionate audiences.
For more updates on PAX West 2019, follow PAX on Twitter, Facebook, andInstagram.