Ahead of this weekend's PUBG Nations Cup in Seoul, South Korea, PUBG Corporation has announced the lineup of game casters and analysts. The English language play-by-play casters will include:
Richard "The Simms" Simms

Lauren "Pansy" Scott

Michael "Porosaurus" Navarro

James "Matrym" Oates

Clinton "Paperthin" Bader

Jake "Zenox" Brander
The casters will be accompanied by renowned analysts, who will be providing pre and post-match breakdowns following each round of competition. They include:
James "Kaelaris" Carrol

Martin "Avnqr" Goeth

Michael "Hypoc" Robins

Patrick "Frosz" Lu
As a reminder, viewers can tune into the PUBG Nations Cup action at: https://watch.pubgesports.com/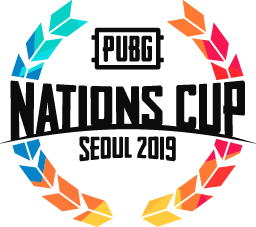 From Aug. 9-11, North American and European audiences can tune-in starting with the pre-show at 4:30 PM KST / 12:30 AM PDT / 9:30 AM CEST, before the event starts at around 5 PM KST/ 1 AM PDT / 10 AM CEST.
At PUBG Nations Cup, the top PUBG pro players have been selected to represent their respective nations at the Jangchung Arena from Aug. 9-11 as they face off for a $500,000 prize pool. With fans around the world cheering them on, the all-stars have gathered in Seoul to compete for the honor of lifting the PUBG Nations Cup trophy.
A total of 16 teams across five continents (North America, South America, Europe, Asia and Oceania) are represented in Seoul, bringing together the world's top PUBG talent to one location. Participants from each country were selected by their peers or through other country-specific methods. The selection process has produced four all-stars as part of the 16 team tournament across three days of competition, with each team playing a total of five matches a day.
For the latest information on PUBG Nations Cup or PUBG Esports, please visit https://www.pubgesports.com/ and follow @pubgesports on Twitter.