Season 5 rolls on and the vehicular hijinks continue with a new tool of destruction. PUBG Update 5.2 introduces a new spike trap, a navigational Way Point system, some balancing updates on Vikendi, and new ways to test out content with PUBG Labs.
In this update, players can get ahead of automotive assaults headed their way by deploying the new Spike Trap tool. Additionally, Vikendi has gotten a number of improvements and changes that further develop the snowy island into a sniper's playground. Many buildings have had their windows reduced for more defensible sniper positions, some buildings and debris have been removed for more sightlines in small cities while walls, trees, and rocks have been cleaned up in high traffic areas for better maneuverability in vehicles.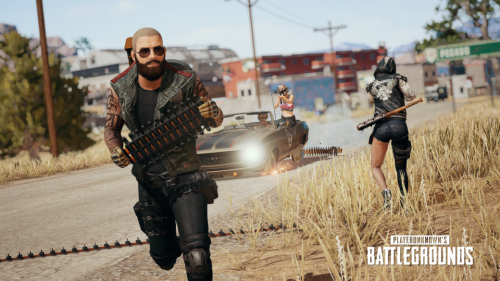 Feeling a little directionless? PC Players and their squadmates can now better plan their strategies, routes and direction with the Way Point system. Get everybody on point as you drop multiple route points to plot your course all the way to the final circle. Finally, this update also sees the addition of a new way to test out experimental content with PUBG Labs. Labs will house experimental systems and game modes that will allow our community to delve further into the possibilities around Battle Royale.
All these updates and more will be available when Update 5.2 launches on PC live servers on Nov. 20 and console live servers on Nov. 26.
View the full patch details, check out the latest patch notes here: https://www.pubg.com/2019/11/13/pc-update-5-2-now-on-the-test-server/
For more information, please visit https://pubg.com.