Ubisoft announced the Summer season for the UK Ireland Nationals (UKIN). The prize for the winning team will secure a place in the 2021 Challenger League and a chance to qualify for the 2022 European League.
The group stage of the league will start on 29th June 2021 and run until 27th July 2021 on Tuesday and Thursday evenings, for a total of seven playdays. The top two teams will automatically qualify for the UKIN finals weekend on 28th and 29th August. The third and sixth placed teams will participate in a best-of-three playoffs that will take place on 29th July and the two victorious teams will also participate in the finals weekend.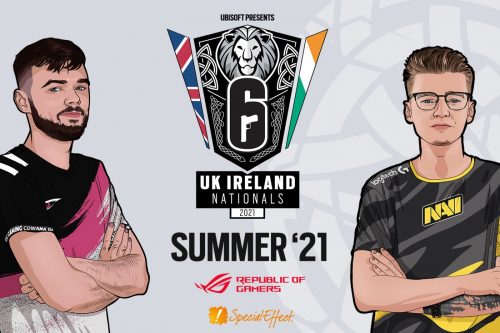 Previous qualifiers Natus Vincere, Cowana Gaming, MnM Gaming and Wylde gaming will join qualifying teams from the UK Ireland Nationals Second Division. 
Tune in on twitch.tv/rainbowsix_uk from 6.30pm on each day
To find out more about the UK Ireland Nationals visit UKIN.GG