Your Survival Guide to Rainbow Six at DreamHack Montreal
Rainbow Six returns to DreamHack this Friday, September 6th! This is your survival guide to all things # R6DHMTL: where to watch, when to watch, and all of the teams competing! From September 6th-8th, teams from around the world will compete for a collective prize pool of $75,000 and a guaranteed invitation to the Six Invitational in February!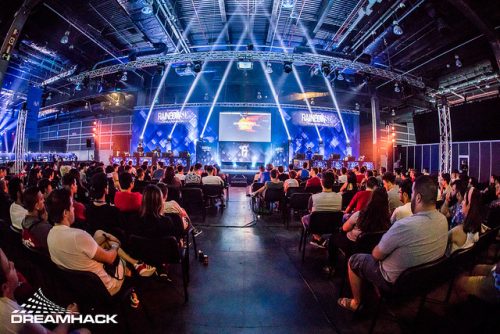 Who's competing?
There are BYOC teams and 12 closed tournament teams competing. The top four teams from the BYOC tournament (taking place on Thursday, September 5th) will move into the closed tournament.
At the conclusion of the BYOC matches, a drawing will occur to determine which group they join. If the BYOC tournament finishes in time, we will do this drawing live on stream. If not, we'll update via social media.
Anything else I should know?
If you'll be attending the event, make sure to use the hashtag # R6DHMTL to share any pictures or moments from the event!
For the latest information on Rainbow Six esports, follow the official account on Twitter. Also make sure to follow DreamHack Rainbow Six on Facebook and Twitter.