Mobile gamers from across the world will compete in Clash Royale, Brawl Stars and Hearthstone from April 25-26
The Red Bull Mobile Esports Open Season 2 World Finals will take place in Madrid from April 25-26, and will see the best competitors from 30 countries compete
Leading tournament organizer FACEIT will host the Finals, and leader in online payment methods paysafecard is an official partner for the event, offering players the best payment experience for in-app purchases
More than 15,000 mobile players worldwide have registered to compete in the M.E.O. regional qualifiers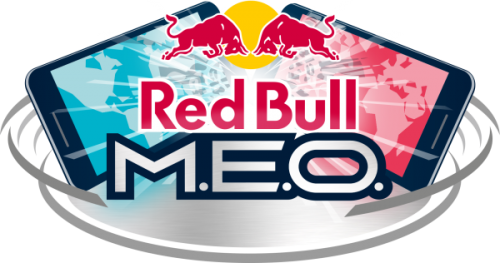 Open to all, won by one. After more than five months of global competition that has seen some of the best mobile players in the world battle it out in Clash Royale, Brawl Stars and Hearthstone, Red Bull M.E.O. Season 2 comes to an end with the Grand Finals in Madrid from April 25-26. The best national winners from 30 countries have secured an invitation to Madrid, Spain, to battle it out for the title. The Red Bull M.E.O. Season 2 World Finals will be streamed live on twitch.tv/redbull from The Rolling Dance & Burger in the heart of the Spanish capital.
Leading tournament organizer FACEIT will officially host this prestigious mobile tournament, guaranteeing players and fans a world class event. paysafecard is the official partners for the event, providing players with a comfortable and efficient way to pay electronically for in-app purchases.
Red Bull M.E.O. Season 2 has been a fantastic continuation of the tournament series. Over 15,000 registrants from 30 markets have competed for their spot at the World Finals. Season 2 follows on from the success of Red Bull M.E.O Season 1 where the finals were held in Dortmund, Germany. Season 2 will see competitive mobile gamers from thirty countries attempt to make history; just like Liam 'ThunderStruck' McCarron, who will be looking to retain his Clash Royale title, or Team Consty's winning Brawl Stars line-up.
The Red Bull M.E.O. Season 2 World Finals will be broadcasted live on twitch.tv/redbull.
About Red Bull Gaming / esports
Red Bull gives you wings – in gaming and real life. We have built up personalities in gaming and hosted and supported esports events for a long time. Some of the most notable athletes promoted include streaming superstar Ninja, the 2018 Dota 2 world champions OG, and many more. Apart from M.E.O., we host tournaments – like Red Bull Player One – that give players the chance to stand out. Explore the world behind the can and visit the hub on redbull.com/esports or redbull.com/gaming. Our hubs feature the latest trends in gaming, esports, and lifestyle. It is a focal point for getting information about exciting upcoming Red Bull events, plus there is a section aimed at players in particular who want to improve their skills.