The leaderboard for the ultimate 1v1 League of Legends® (LoL) experience is available as thousands of players across the United States and Canada battle it out in Red Bull Solo Q. On Sunday, amateur players competed in the first online qualifier in an attempt to secure a spot in the respective U.S. and Canada Finals.¥ Now, players who do not make the cut in online qualifiers, can get a second shot at the National Finals by ranking #1 on the Leaderboard. Any player who purchased a Red Bull Solo Q Limited Edition can, has the chance to go from hometown hero to champion, earning bragging rights, prizes, and the coveted Red Bull Solo Q trophy!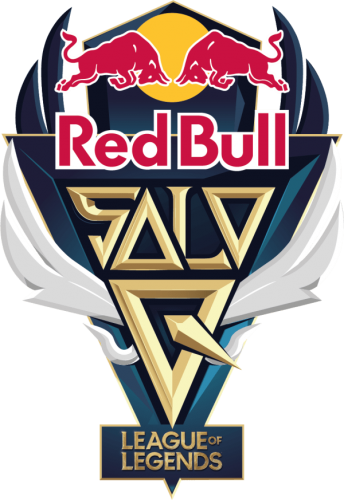 The all-new Red Bull Solo Q Limited Edition cans, which feature LoL champions Conqueror Alistar and Yasuo, offer amateur players another chance at Solo Q glory. Fans can redeem the special code on each can that unlocks access to the Red Bull Solo Q leaderboard, which enters you into the competition, and a unique Summoner Icon.* The Leaderboard will reset every two weeks, giving players multiple chances to land a coveted spot at the National Finals. The new Red Bull Solo Q Limited Edition cans are currently available for a limited time while supplies last at retailers nationwide in the US and Canada.
Purchase Red Bull Solo Q Limited Edition Cans to Access the Leaderboard and  Obtain a Unique Summoner Icon*
Red Bull Solo Q allows fans to make their mark by bringing LoL players to new heights! In a world where LoL is traditionally played in a 5v5 team setting, Red Bull Solo Q will settle the score and showcase individual skill with a 1v1 gameplay format. Amateurs face-off in the top lane of Summoner's Rift and can claim victory by being the first player to get two kills under seven minutes, or one kill after seven minutes, destroying the opposing player's outer turret, or achieving a 100-minion creep score first.
WHEN: The first Red Bull Solo Q leaderboard is live and runs through September 20.*
Leaderboard 2: September 21 – October 4
Leaderboard 3: October 5 – October 18
Leaderboard 4: October 19 – November 1
WHERE: For more information on Red Bull Solo Q, please visit: http://redbull.com/soloq
* For the Special Edition Cans: NO PURCH. NEC. TO ENTER GRAND PRIZE DRAWING. PURCH. REQ. TO PARTICIPATE IN LEADERBOARD COMP. AND TO RECEIVE SUMMONER ICON (LIMIT ONE PER PERSON) AND MUST HAVE RED BULL AND RIOT GAMES ACCTS.  Starts 8/31/20, ends 10/30/20.  Open to legal US res. (incl. DC), 18+.  To enter Leaderboard Competition, redeem code under can tab on specially marked Red Bull can(s), sign in with Red Bull and Riot Games accts., and play League of Legends during designated Leaderboard period(s) to achieve the highest score.  Four Leaderboard periods open during promotion, visit website for details.  To enter Grand Prize Drawing, redeem additional can tab codes at http://redbull.com/soloq; or send hand-written 3×5 index card with required information to Sponsor at SoloQ Grand Prize Entry, Attn: Consumer Affairs, 1740 Stewart Street, Santa Monica, CA 90404 by 10/30/20. Limit: 24 Grand Prize Drawing entries/codes per consumer. Odds vary for Grand Prize Drawing.  For additional Leaderboard Competition and Grand Prize Drawing details, restrictions, prize information, and Official Rules: redbull.com/soloq. Sponsor: Red Bull North America, Inc.
¥  For the Online Qualifiers: NO FEE TO PARTICIPATE IN ONLINE QUALIFIER TOURNAMENT. THIS IS A SKILL CONTEST. Open to legal US residents, 18+ and age of majority in jurisdiction of residence. Registration for each Online Qualifier begins August 18 for the first online qualifier. Must have LoL and Battlefy account to participate. For full Online Qualifier Tournament rules, eligibility and mor information, visit: redbull.com/play-soloq.