ROCCAT announced it has entered into a multi-year partnership with the League Championship Series (LCS) as the exclusive mouse and keyboard partner. The LCS is North America's largest esports league and third most popular professional sports league among young adults in the United States. As a lead partner, ROCCAT's participation begins with the 2021 Mid-Season Showdown Finals Weekend broadcast on April 10-11, 2021, and then continues into the summer split in June 2021. In January 2022, the partnership restarts with the LCS Lock In Tournament, followed by the regular season and culminating with the 2022 Mid-Season Showdown. Additional years beyond 2022 are also part of the agreement. ROCCAT's partnership will revolutionize the LCS fan experience by creating first-of-its-kind collaborations and interactive integrations that bring fans deeper into the gameplay during prime spectator moments of the matches, and in showcasing their creative visions of the game.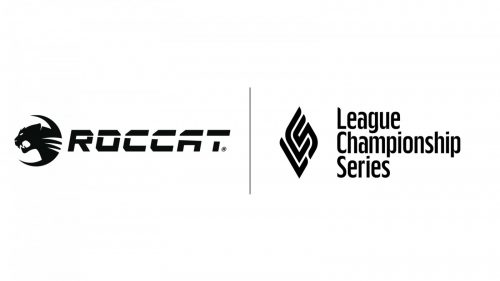 "This is a great moment for ROCCAT. I started the brand because I wanted to create better-performing PC accessories that enabled PC gamers to win more, and because I knew these gamers would create a passionate community of fans," said René Korte, ROCCAT Founder and General Manager of PC Products at Turtle Beach. "League of Legends players and fans are some of the most ardent in all of gaming, and the opportunity to integrate and introduce the ROCCAT brand to millions of LoL fans, and to collaborate and meaningfully deepen their connection to the game they love is an honor and a privilege."
The LCS Mid-Season Showdown tournament is already underway and culminates in what will undoubtedly be a highly-anticipated and highly-watched Grand Finals on April 11, 2021. In addition, when the LCS returns to its regular season broadcast, ROCCAT will outfit the LCS Arena & in-house LCS Arcade with an assortment of its latest gear, including the groundbreaking Elo series PC gaming headsets, fan-favorite Vulcan keyboards, lightweight Burst gaming mice, and Sense mousepads. The Vulcan Pro and Vulcan TKL Pro (recent recipient of a 5/5 Star Review + Platinum Award from T3) keyboards and Burst mice feature ROCCAT's all-new Titan Optical Switch technology which registers keystrokes and mouse clicks up to 100x faster than standard mechanical switches and lasts twice as long.
"We are excited to welcome ROCCAT to the LCS family," said Matt Archambault, Head of Partnerships for NA & OCE Esports at Riot Games. "Being able to work with a brand that exhibits the same level of passion and focus toward their customers as we do with our players and fans is something special. We've seen firsthand the quality of ROCCAT's lineup and know their products are designed for serious PC gamers. We can't wait to get started creating and delivering rich experiences together for years to come."
The League of Legends community is zealous about the strategies and tactics executed successfully by top players. To bring fans deeper into these plays, key moments during match play and tournaments will be replayed and analyzed by the league's preeminent shoutcasters during the new "Flip The Switch Replay Moment" that ROCCAT and the LCS are pioneering from the LCS Studio. This ability to see the stratospheric play of some of the world's leading League of Legend athletes in greater detail is invaluable to the community.