Every year, the SMITE Pro League is where the most talented players in the world bring Titan Forge's divine action-MOBA to its greatest heights as an esport—delighting the entire community with spectacular skillshots and thrilling plot-twists for months on end.
The new SPL season begins  April 23, and comes with major structural changes. All teams are now owned and operated by Hi-Rez Studios, who decided to drastically improve players' benefits.
In addition to increasing guaranteed player salaries, Hi-Rez is transitioning to a new revenue-sharing model that offers players 100% of profits from team merchandise sold and allows players to sign individual sponsors to further diversify potential income.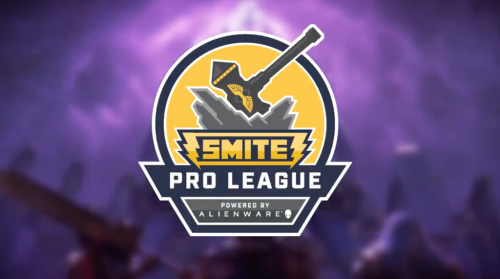 For more details on how this change will benefit both players and fans of the SPL, visit https://www.smiteproleague.com/news/smite-pro-league-season-8-organizational-update.
"We're blazing a new trail for SMITE esports and advancing toward a player-driven future for our competitive scene," says Auverin Morrow, Esports Brand Manager for SMITE.
"We saw a unique opportunity to create a more sustainable league while significantly improving quality of life for elite players, and just couldn't pass it up! Our revamped structure for the SMITE Pro League opens up a lot of new revenue opportunities for pro players to take advantage of, and it creates new opportunities for fans to meaningfully support the players they care about. It also sets us up to have a stronger, more stable competitive scene so the SPL can thrive for years to come."
The Season 8 SMITE Pro League is powered by Alienware and pits eight brand-new thematic teams against each other: Valhalla Valkyries, Oni Warriors, Tartarus Titans and many others will face off in epic battles on the ever-changing Living Conquest Map.
All the SPL action is broadcast every Friday, Saturday and Sunday at 1:00 PM ET on these official channels: