Leading global esports organization Team Vitality is pleased to unveil its Alternate VIIctory Jersey, a crisp white take on its iconic adidas design worn by its pro players and fans alike. The stylish new jersey is available now at shop.vitality.gg, and launches today in celebration of the organization's seventh birthday. Team Vitality players will alternate between the classic black and new white design as they compete in some of the world's most prestigious competitions. The new white jersey features an iridescent flair with the stripes, logo, and the small rectangle at the bottom enhanced by reflective rainbow colors, and will feature Team Vitality sponsor logos from Red Bull, adidas, Corsair, Orange, and Renault.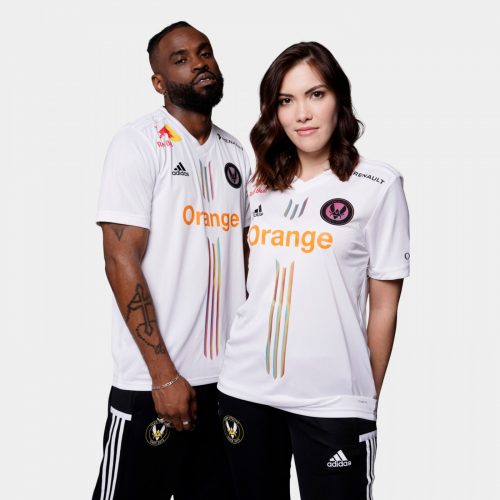 Founded on August 5th 2013 by Fabien Devide and Nicolas Maurer, the last seven years have seen Team Vitality evolve from a two man passion project into a globally recognized esports organization housing some of the best esports players in the world. With teams across eight esports titles and a trophy cabinet brimming with accolades, Team Vitality is a hive for competitive excellence and achievement. As of 2020, the organization cements its status as the esports team with the most mainstream sponsors, has reached a total investment of €34 million and last year launched V.Hive, a first of its kind, 10,700 sq ft esports complex and a high-performance facility at the iconic Stade de France.
Team Vitality competes across eight different esports titles including Rainbow Six, Hearthstone, League of Legends, FIFA, F1 Esports, Fortnite, Rocket League and CS:GO. The new jersey will be worn by teams competing in all games bar F1, Rocket League and the LEC. Team Vitality is also creating 20 fully iridescent special jerseys, not available in stores, which will be offered to a select number of Team Vitality supporters and iconic Team Vitality ambassadors.
"At Team Vitality we are passionate about creating the most exciting and iconic merch for our players and our community. The Alternate VIIctory Jerseys is a perfect representation with its inclusion of seven different colo urs, displaying the range of emotions and elation that our players and organisation have gone through. It's been amazing to see Team Vitality grow over the last seven years. We're so proud of what we have built, and have no doubt that the next seven, ten, or even twenty years will be even more rewarding," said Fabien 'Neo' Devide, Executive President & Co-founder, Team Vitality.
The jersey is available to purchase now and is customizable so fans can support their favorite Team Vitality member or rep their own gamer tag.