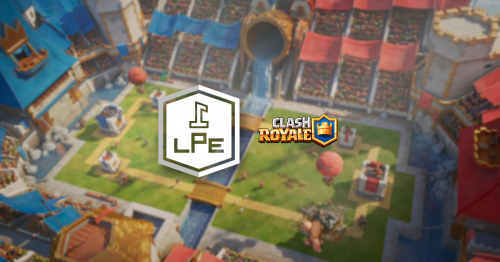 The League of Professional Esports, a new esports league that pits pro-sport teams from around the world against each other in a variety of video game titles, kicks off its debut season on January 22 with matches in the mobile esport sensation Clash Royale. Teams are recruiting players and will announce their participation before the league draw on January 19.
"For months, the LPE has been building and preparing for its first season with Clash Royale. The broadcasts on Twitch.tv and YouTube will mark a first for the esports industry. It will be the first time pro-sports teams compete exclusively with each other in a league with non-sports simulator games, and they're doing so with a mobile video game hit like Clash Royale no less. We believe mobile titles have a big role to play in the future of esports, and are excited about the opportunity to take concrete steps towards making that future a reality." said LPE CEO Xavier Cortés.
Clash Royale is the first video game title announced for the LPE's debut season. Teams will go head to head during regular competition to earn one of four playoff positions before battling it out to take home the champion cup in March. Matches will be played in two sets following the King of the Hill format which pits teams of three in a series of 1v1 single-elimination matches. The league draw to determine all schedules and matches is slated for Monday, January 19, and will also be broadcast on the League's website, YouTube channel, and Twitch.tv.
Watch live video from LPEsportsOfficial on www.twitch.tv