Ubisoft® announced that Crimson Heist, the first season of Tom Clancy's Rainbow Six Siege Year 6, is now available on PlayStation®4, PlayStation®5, the Xbox One family of consoles, Xbox Series X | S and Windows PC, including Ubisoft+, the Ubisoft subscription service*. This new season brings innovations with the addition of the Argentinian operator Flores, the Border map rework, the new Gonne-6 secondary weapon and the Match Replay beta, amongst other updates. Additionally, players will be able to play Rainbow Six Siege and Crimson Heist for free from 18th March to 25th March**.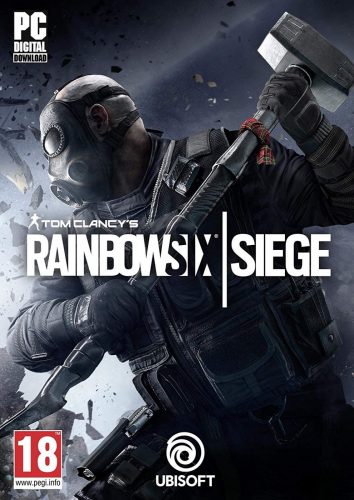 Year 6 Season 1 comes with a brand-new Battle Pass, including 100 tiers and 131 rewards, available until 25th May. The Battle Pass includes a free and a Premium track available for 1200 R6 Credits. For the first time in Rainbow Six Siege history, the Premium Battle Pass will include the new operator Flores. Owners of the Premium Battle Pass can play with Flores immediately, while other players can unlock him with Renown or R6 Credits starting 30th March. New seasonal content including the Border map rework, Match Replay Beta, and the Gonne-6 are available right now for free and for all players.
In Crimson Heist, players will discover a brand-new attacker: Flores. Equipped with an original gadget called the RCE – Ratero Charge, Flores can deploy a remote-controlled explosive device at his feet and drive it through the map during a limited period of time until it detonates in a powerful explosion. Flores is armed with an AR33 or a SR-25 as a primary weapon and a GSH-18 as a secondary weapon. In addition to the new operator, players will have access to a reimagined Border map, which has been newly reworked with an interior balcony connecting the East staircase to Break room. The bathroom has also been extended to be connected to the Tellers. Players will play in a new challenging environment with some entries blocked, a reduced number of destructible walls and an additional outside staircase.
Additional updates are coming with Crimson Heist:
Gonne-6
Match Replay Beta
Newcomer playlist rework
Drone proximity awareness
Disabled state for electronic gadgets
Operators price decrease
Seasonal weapon skins
In addition, Tom Clancy's Rainbow Six Siege will be available for free from Thursday, 18th March to Thursday, 25th March** on Playstation®4, Playstation®5***, Xbox One and Xbox Series X | S, and Windows PC. Players will also benefit from a discount up to 70% during this period, depending on the platform and version of the game. For more information, please visit: rainbow6.com/freeweek.
*Ubisoft+ is £12.99 per month. Cancel anytime. More information at ubisoftplus.com.
**Free week ends on 21st March for Steam players.
***During the free week, Playstation®5 players will access the Playstation®4 version without any next gen visual enhancements.