Turtle Beach  announced a new partnership with the reigning NBA 2K League champions, Wizards District Gaming (WDG). With this agreement, WDG's teams and players will be using Turtle Beach's flagship Elite Pro 2 performance gaming headset as they continue to be a dominant force on the digital court.
Wizards District Gaming
 are the reigning NBA 2K League Champions after defeating Warriors Gaming Squad in four games during the 2020 NBA 2K League Finals. This was the first-ever championship win for 
WDG
, which was one of the inaugural teams in the league when it launched in 2018. The franchise, owned by Monumental Sports & Entertainment, is the NBA 2K League affiliate of the Washington Wizards.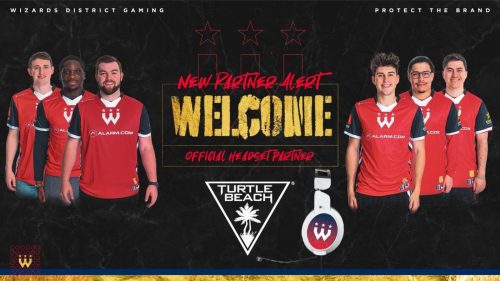 WDG's roster features 2020 NBA 2K League Finals MVP Ryan "Dayfri" Conger, 2020 NBA 2K League Draft #1 overall pick and Rookie of the Year finalist Jack "JBM" Mascone, winningest player in NBA 2K League history Antonio "Newdini" Newman, one of the NBA 2K League's elite perimeter defenders Justin "Just_Awkward" Howell, 2021 NBA 2K League first round draft pick Alexander "xoLebron" Lebron, and Brandon "BRich" Richardson.