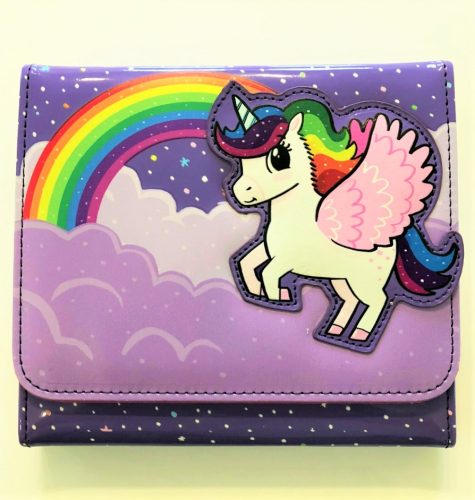 Following on from the 5* rated Animal designs for Nintendo XL and 2DS, iMP are pleased to announce a new and exciting design for the 2DS XL and Original 2DS featuring a stunning Unicorn and Rainbow design.
Featuring high quality materials, this starry-eyed case will no doubt be a hit with any animal loving gamer. The new cases store the console providing protection from dust and scratches and include pockets to store up to 6 games for the 2DS version and 3 games for the 2DS XL version. The secure snap stud closure ensures your console stays safe and snug in the case.
The 2DS Xl is a new "Click in Tray, Open and Play" design allowing the console to be left in the case securely during play thanks to a unique tray system the console clicks into, and then closed safely when not in use to protect the console.
This unique iMP design is sure to be a hit with any gaming Unicorn lover and will make a perfect stocking filler this Christmas!
Appealing to all ages, this high quality case will transport your console in style.
Dean Harvey, iMP Managing Director said "Given the successes of our previous case designs, gamers understand iMP cases are synonymous with high quality. Everyone loves a Unicorn and now gamers can transport their DS protected by their favourite mythical beast!"
Available for 2DS and 2DS XL; Unicorn Case
Available now from leading games and online retailers.
Original 2DS – SRP: £14.99
2DS XL – SRP: £16.99
Also available in Golden Retriever, Panda Cub, Beagle Pup, Tabby Kitten, Koala Cub, French Bulldog Pup, Pug Pup, Lion Cub and Monster!